Manufacturing a Thriving Company Culture
Every company has a culture. Each one is unique and will evolve over time. The most successful company cultures don't just happen; they reflect the deliberate examples of leadership and the conscious participation of employees.
Generational shifts, a resurgence of manufacturing in the United States, and rapidly evolving technology are all reshaping the workforce. Building a positive company culture and engaging employees is more important than ever for manufacturers.
At Design Ready Controls, we work deliberately to develop our workplace culture. As our company has grown, we have taken care not to lose sight of who we are and where were going. Our core values are integrity, earnestness, candor, collaboration, and innovation—and we ask whether they show in our technology, communication, career opportunities, and wellness. Here are a few highlights.

Our corporate relationship with technology drives innovation, so we honor and respect our employees' relationships with technology. Our culture is not to tell employees how to do everything, but to show employees we are open to new ideas. Keeping an open mind and being receptive to new ideas supports the value we see creativity. Some of our best technologies come from this value: APE and AME, the use of Cirris Tester and EPLAN, and a handful of other automation systems. Everyone has a different relationship with technology. Listening to them can lead us to competitive advantages. Success or failure, every innovation teaches us something.

Active listening helps us understand what drives people. Communication in a growing workplace keeps everyone engaged and connected to the pulse of the company.
One way we encourage strong communication across the company is incorporating feedback and new ideas through our engagement committee. This committee, which includes people from all departments, puts on events that engage and connect employees: a hot cocoa bar for Employee Appreciation Day, team lunches, United Way bag packing for local schools in need, food drives, on-site vaccination clinics and blood drives with ice cream trucks.
We also have communication walls for announcements such as open job positions, production and warehouse metrics, upcoming events, Kaizens-Lean, peer mentor trainers, and safety topics. This reaches all employees regardless of department, shift, and location. Each facility also holds weekly stand-up meetings for sharing updates and discussing important subjects.


More than just jobs, we want employees to have careers in which they can grow and develop. We offer training and growth opportunities for career advancement, peer mentor trainers, and college tuition reimbursement for qualifying employees.
We start at the high school level, talking with students about opportunities in manufacturing. We show them that every career path can look different and encourage them to think of education and development in different ways. For example, degrees are not required to launch a career at Design Ready Controls, but we will help and encourage those wishing to pursue them. We are currently offering on site degreed classes taught by local colleges at no cost to our employees.

Education and career paths are central to our culture and the way we do business. But as much as we respect experience and credentials, we value drive and aptitude. We have training and growth opportunities for prospective employees at any level, and want everyone in the company to succeed.

Wellness is also a big part of who we are. It's not enough to offer discounted gym memberships and assume that employee health will improve overnight. Health refers to the body; wellness is about the entire person. To incorporate wellness in our culture, we provide programs and activities. For example, each week there are on-site Feldenkrais classes and a personal trainer from Movement Lab encouraging and educating employees on healthy living and nutrition. Employees can also participate in two races/walks a year sponsored by Design Ready Controls, and can take part in Fitrankings throughout the year to keep track of steps and healthy activities. We also have incorporated the use of stand up desks throughout our office to support a more healthy lifestyle.
There's more to our company culture, of course, but these examples should give you an idea of our values and how we express them. We hope they also inspire some reflection and ideas for you.
Whether your company culture is innovative or traditional, collaborative or autonomous, luxurious or cost-conscious, it should benefit all of your employees. Take time to develop a company culture that helps create and reinforce connections throughout your organization. A thriving company culture will support a happier, healthier, more engaging work environment for everyone.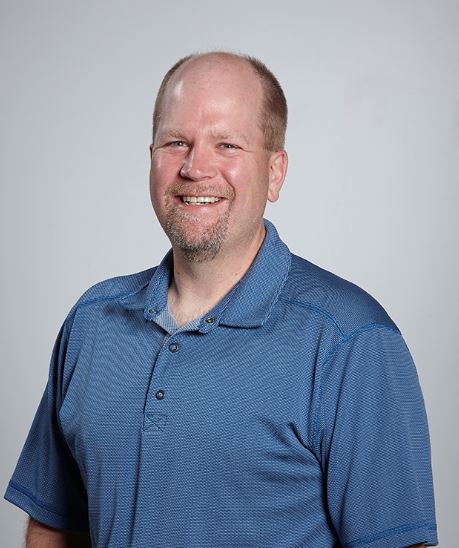 Featured Blog Post
Barcode Scanning at Design Ready Controls
March 22, 2022
Barcode Scanning: Where and Why At Design Ready Controls we use barcode scanning throughout our operations—in our warehouse, in shipping and receiving and at all workstations—to increase efficiency and reduce…
Sign Up to receive news directly to your inbox.
Follow us on your favorite social media.