Automated Panel Expert (APE®) Leads in Control Panel Manufacturing
I once called Design Ready Controls, "The most automated control panel manufacturer in the world," without realizing that they'd put it on all of our banners. I had a good laugh about it—and they had to be talked out of putting it on our building—but it's true. The cornerstone to that claim is our Automated Panel Expert (APE®), a system exclusive to Design Ready Controls. APE communicates technical information for configuration and quotation of control panel builds, using a three step process:
Configuration: A simple, standard interface allows users to select and order the exact control panel they need
Engineering : APE automatically generates the entire electrical submittal package including as-built schematics, CAD layout drawings, and bills of materials, in minutes.
Manufacturing: APE produces all related manufacturing reports and delivers them instantly to our production floor, testers, CNC, wire processing and labeling machines.
Simplified
APE simplifies the panel order process, regardless of volume, scale, or number of variants, making it as easy as ordering pizza online. There's an accessible dashboard featuring simple drop-down menus. Users select what they need in minutes instead of spending days or weeks exchanging email messages with suppliers. What voltage do you need? How many motors do you want? Select the options specific to your control panel, and APE creates the exact product documentation specific to its application.
Standardized
From quoting throughout dynamic layout to aftermarket care, APE standardizes the order process, and minimizes the risk of human error: no emails lost over weekends or holidays; no time wasted trying to patch gaps in engineering or addressing variances; no discrepancies in terminology or measurements. APE provides a consistent method for customers to order a single panel or hundreds of panels with almost an infinite number of variances.
Humanized
Automating the technical process lets us provide human-to-human solutions. Smooth and accurate communication is fundamental. Just ask anyone who's ever been stuck on an automated line listening to eighteen options, none of which are a human being. No bots, hotlines or blanket email responses. APE frees our engineers to connect with customers and provide their problem-solving expertise.
Data Driven
To lead the industry in automation, we connect all the dots in between technologies. Each year we add new technologies to our arsenal, such as our proprietary Automated Manufacturing Expert® (AME), CNC, wire processing and labeling machines. APE bridges these technologies, produces the files that feed them, interacts with our ERP system, and delivers data for production scheduling, supply chain management, and aftermarket needs.
In the sense that what is measured can be managed, we're managing every aspect of engineering, production, logistics and beyond. APE constantly evolves through a feedback loop from engineering to production. For instance, production employees could identify a potential improvement, either in assembly, layout or a particular component. They enter that information into AME where it can be reviewed by our engineering team. The engineering team updates APE and those improvements are made available to production. Our only limit now is how creatively we can apply what we learn.
Home Run Application
Is APE the best solution for every company? Not necessarily. Not every customer needs APE. Others don't mind how it's done, so long as it gets done. Could we still produce control panels without it? Of course. That's what we did before we created APE. But we couldn't do it as efficiently or track data as accurately. Our engineers would spend all their time manually creating documents for each panel and every variance. We couldn't push boundaries or innovate the way we do. We couldn't claim to be, "The most automated control panel manufacturer in the world."
We're not selling APE as a single-fit solution. We have plenty to offer: expert systems, advanced facilities, and lean processes. But whenever APE is used, it always hits a home run. It helps make us the most automated control panel manufacturer in the world.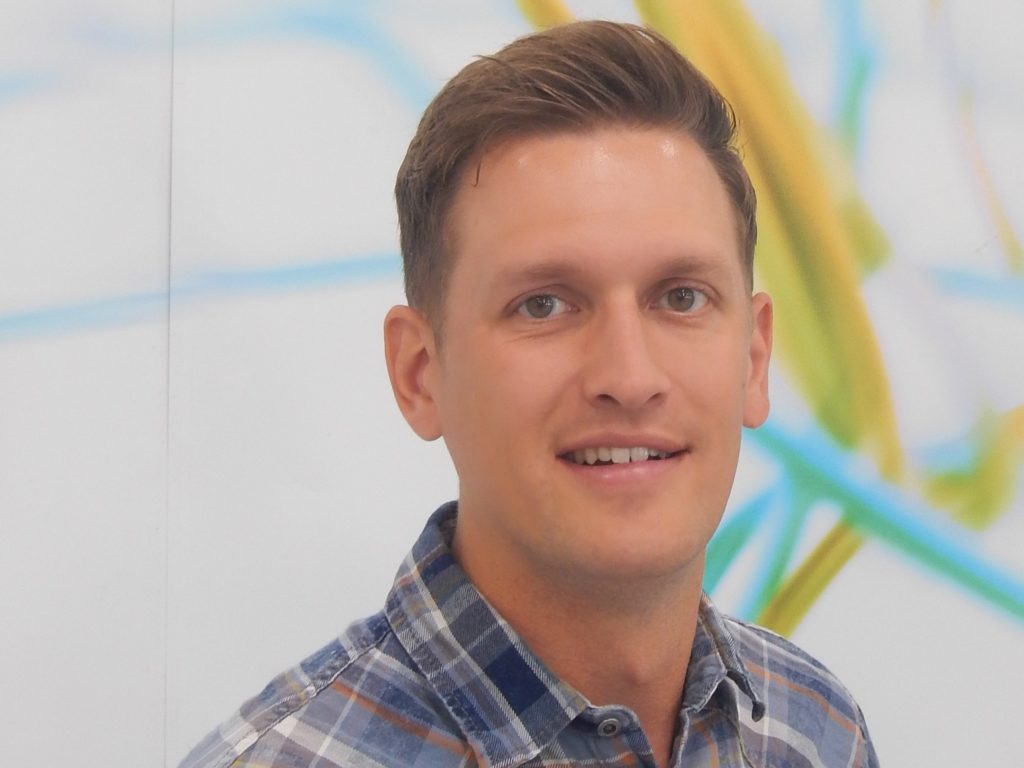 Featured Blog Post
Barcode Scanning at Design Ready Controls
March 22, 2022
Barcode Scanning: Where and Why At Design Ready Controls we use barcode scanning throughout our operations—in our warehouse, in shipping and receiving and at all workstations—to increase efficiency and reduce…
Sign Up to receive news directly to your inbox.
Follow us on your favorite social media.