Robust Training Program Sets Foundation for Quality
Training affects everything we do here. A strong training program helps ensure safety and quality, reduces labor and material costs, and minimizes delays and process pains. We train and support our employees through corporate trainers, peer mentor trainers, a designated training dojo, and standardized documentation. These elements form a comprehensive training program so we can manufacture the highest quality products in the industry.
Comprehensive Training
Each employee receives four training sessions before working on the production floor. These include New Employee Orientation; Safety, Strip and Crimp training; and training for our proprietary software, Automated Manufacturing Expert (AME®). Ensuring each employee passes these training requirements prevents knowledge gaps that could affect production and worker safety. It also sets a foundation of knowledge that we build on throughout the rest of their employment.
Designated Training Dojo
We have designated a training dojo at our Brooklyn Park facility—a section of our production floor I oversee as Corporate Trainer. This is where employees learn the fundamentals of wiring control panels in a focused environment. Unlike some aspects of training, such as our Komax or Perforex machines, wiring is easy to isolate. We take extra care to develop these skills because they affect all of production. Trainees in the dojo can practice their skills without pressure from the rest of production. Their work is carefully examined, and their progress is evaluated and guided on an individual basis.
Peer Mentor Trainers
Each trainee entering the dojo is paired with a peer mentor trainer who has demonstrated expertise within an area. Trainees receive job specific training through advancing stages of competence:
1. Trainer demonstrates skill or task
2. Student and trainer perform tasks together
3. Student performs tasks while trainer observes
We have around 50 peer trainers across our four locations. This helps us train more people at one time while leveraging the expertise of those already working that position. Job specific knowledge is not limited to one or two corporate trainers; instead, employees share their competency and insights with each other.
Standardized Processes and Documentation
Training records are carefully documented through signed Certificates of Training (CT). Each production position has a list of required tasks that are included on the CT. On successful completion of training, the CT is signed by the trainee, peer trainer, the trainee's supervisor, and the corporate trainer. The signed form is entered in our training records, scanned, and saved.
Our records guarantee that we can verify what training has been completed by whom and when. In a production environment with the potential for arc flash, this is critical to employee safety. This also means we can plan for the future, to see who might benefit from additional or cross-training or who may need their training refreshed after some time has passed. All our training decisions are data-driven, not guesswork. We never need to wonder if an employee has been adequately and safely trained in a particular skill.
New prospects are always on the horizon. Growth, automation, and technical advances promise new possibilities in quality and productivity. As corporate trainer, I know that changes are ahead for Design Ready Controls and its training program—and I want to be here for them. Innovation is pushing us to the next level in both quality and productivity. I see great things over the next few years as we continue to grow.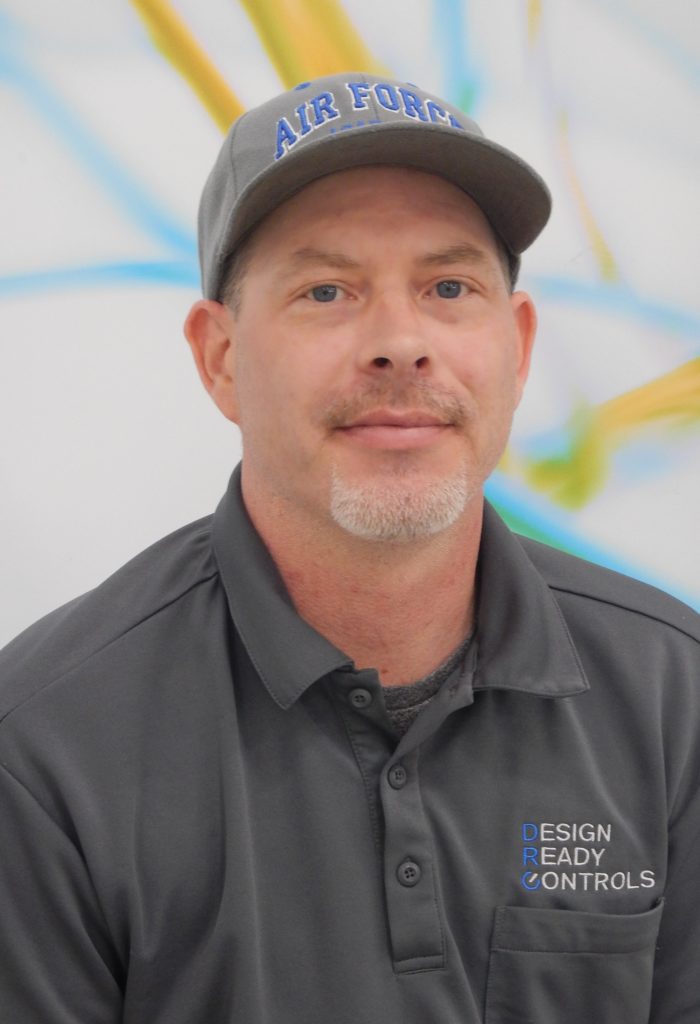 Featured Blog Post
Barcode Scanning at Design Ready Controls
March 22, 2022
Barcode Scanning: Where and Why At Design Ready Controls we use barcode scanning throughout our operations—in our warehouse, in shipping and receiving and at all workstations—to increase efficiency and reduce…
Sign Up to receive news directly to your inbox.
Follow us on your favorite social media.