Our Global Talent
There is so much talent here at Design Ready Controls and we want to be able to use all of it – our people make us who we are and ensure we function and operate. There are a few employees with international engineering degrees and as many know, these are extremely hard to apply in the United States if they are not Accreditation Board for Engineering and Technology (ABET) accredited. To give these employees greater professional opportunities, we created a way for them to prove their abilities and work their way into engineering positions within the company.
Rabee and Salah
Two employees recently were able to apply their international degrees. Rabee was born and raised in Jordan and went to school at Jordan University of Science and Technology in Syria. Salah is from Iraq and went to school in Baghdad. Due to their international degrees not being recognized by ABET in the United States, neither could easily find an engineering job without pursuing additional schooling within the US for engineering – which is the most common path many international students take. To get them into their desired positions this is where our degree transition process takes place.
Degree Transition Process
Both Rabee and Salah had previous work experience that was applicable to our business. Once on boarded and familiar with process flow on the production floor they applied for engineering internships. During the interviews their drive, open mindedness and willingness to learn was apparent – group that with their resumes and work experience – we thought it would be a perfect fit. It inspired us to create an internal program to train and recognize their non-U.S. ABET degrees at Design Ready Controls as an applicable degree towards engineering and therefore be seen as an engineer within our company.
Degree Transition Process by Month
Typically, it takes 9 – 12 months to train an engineer so we use this as their training time. We gave them more projects as they learned, and we would increase responsibilities and complexity of projects.
Months 1–2: Interns are paired with engineers for job shadowing and learn our programs through directed training. Beginning in the second month, they are given some responsibilities and start to manage tasks on their own. Someone checks their work and holds review sessions as needed.
Months 3–5: We expand the interns' responsibilities. They do more things on their own with no other engineer reviewing and approving their work. In the fourth month, they begin working with customers on troubleshooting.
Months 6–12: At this point, the interns should have a good understanding of day-to-day tasks. They will not receive much assistance from others unless they are working with a group, or unique issues arise.
During the week, Rabee worked one day as an intern and was on the production floor the rest of the week. Over the course of his internship, more time was added to focus on engineering responsibilities. Rabee completed his full-time internship about a year ago and is now a full-time electrical engineer. Salah currently works three days a week focusing on his internship and two on the production floor. He will start his full-time internship this summer.
Facing Challenges
It has been great having Rabee go through this process before Salah, he understands and can relate to Salah's transition from the production floor into the engineering group. They have both faced challenges adopting the imperial measurement system, seeing how engineering documentation is implemented on the production floor, and learning how to apply production knowledge to their engineering work.
Engineers on the Production Floor
We have been using this model for two years so far. It has worked for Rabee and Salah, and for other engineers as well. Hands-on production floor experience complements their academic and professional training; it helps them better understand how control panels are designed and built. Many times, schematics they are working on are the control panels they were building on the production floor. We've found this to be a huge advantage having engineers come from the floor, they already understand many of the processes on how we operate before working in engineering – which is a common struggle engineers have when first learning to work with manufactured product. This concept isn't just applied to Rabee and Salah, many of our engineers have been more involved on the production floor – providing them with experiences you can't teach while sitting at a desk or in a training room.
Talent is Everywhere
Right now, we currently have degrees from India, China, Syria, and Iraq. I think other companies can adapt to this approach and process – you just have to have patience and know how to split out the jobs and responsibilities within. It is really no different than having interns. So, talk with your production floor managers and get the right people involved. Whoever is going to share that time with you make a plan and take off running. A degree transition process can help employees make better use of their talent—and we all benefit from it. Talent is everywhere and you can tap into it in many different ways.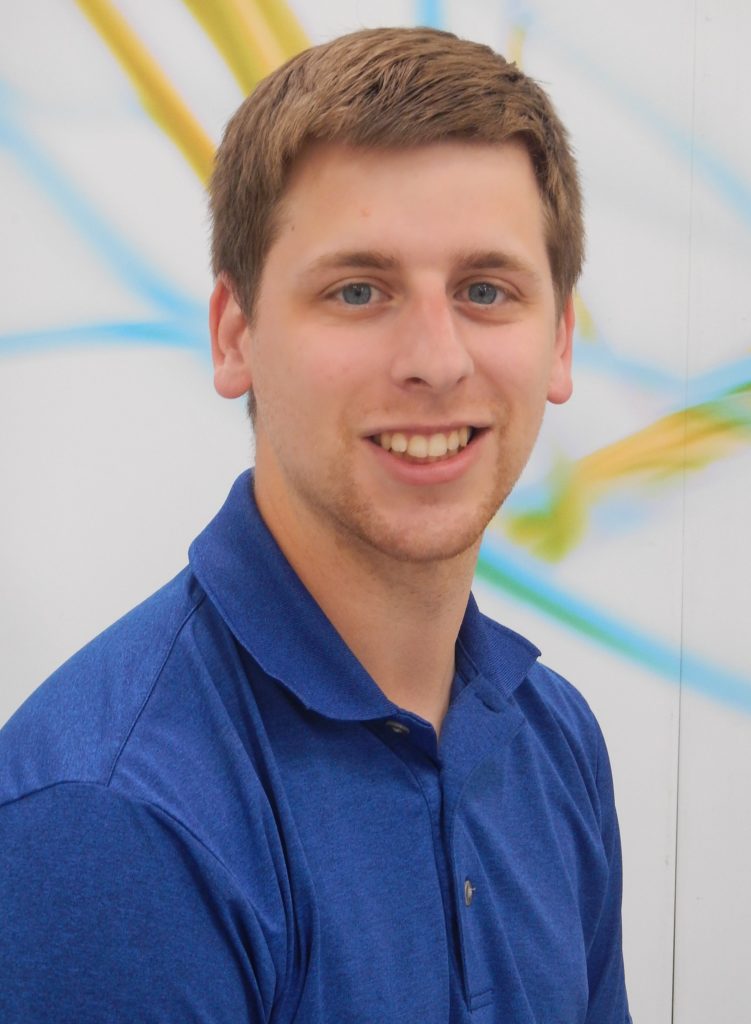 Featured Blog Post
Barcode Scanning at Design Ready Controls
March 22, 2022
Barcode Scanning: Where and Why At Design Ready Controls we use barcode scanning throughout our operations—in our warehouse, in shipping and receiving and at all workstations—to increase efficiency and reduce…
Sign Up to receive news directly to your inbox.
Follow us on your favorite social media.