My Internship at Design Ready Controls
As part of my visit to America, I engaged in an engineering internship at Design Ready Controls. For the month of August 2018, I experienced the work routines of a manufacturing engineer first hand.
My First Day at Design Ready Controls… 
Began with an introductory presentation together with a project manager, followed by a plant tour. I like that all employees begin with the same presentation and plant tour, even if they are hired into different positions (intern & project manager), because it gives everybody the same understanding of how the company works.
Afterwards, we were led to our respective desks to settle in and get familiar with our computers. Design Ready Controls uses mostly laptops, which are plugged into a power outlet and a monitor through a single connector. This makes them easy to disconnect from your desk-setup and take into meetings or to another desk, enabling you to work with high mobility.
On my desk I found a customized name plate the size of a letter, which is a nice way of making new employees feel recognized. I also enjoyed the custom Design Ready Controls water bottle, with water stations throughout the building, reminding people to stay hydrated. Production floor workers receive a special bottle designed to not "sweat," so that they can safely drink water at their work stations.
Ensuring Physical Well-Being
This is part of Design Ready Controls' effort to ensure physical well-being while at work and ranges from food and drinks to on-site exercises. For example, the break room has a vending machine where you can purchase fresh apples, salads etc. Group exercises take place in the on-site gym on the second floor. They are led by a hired professional trainer who fits the exercises to each workers' daily movements at their job. Exercising outside of work is also encouraged: Employees can upload their movement data tracked by their smartwatch or fitness wristband to a company-wide ranking list. The employees ranking the highest on the list for that month receive rewards like a free, catered breakfast. I was amazed by the scores of some of the longer-time employees and happy to see so many employees engage in sporting activities in and around Design Ready Controls.
Physical Health is Safety
Another important component to physical health is safety, which in my experience is the single most cherished value to Design Ready Controls. Their monthly mandatory safety videos ensure that all employees, even office workers, stay up to date on safety procedures. I especially like how individual employees are acknowledged for safety—either through their co-workers, who can submit a note if they see someone working extraordinarily safe or through submitting a reason for "Why I Work Safe." These are read to the entire Design Ready Controls staff each Thursday during the factory-wide standup meeting to remind everybody what is at stake if working in an unsafe manner.
Design Ready Controls' safety standards are also put into practice through clear floor markings for walkways on the production floor. This way I could be sure that no one accidentally bumped into me while I was using the table saw to cut wire track.
Interns Making an Impact
It was easy for me to get to the production floor, because my desk was located in "Intern Alley," where most of the interns were seated, and I was happy to spend a good amount of time not sitting at my desk. I enjoyed that interns get to make a real impact on production and are taught early on that it is important to keep in touch with the assemblers on the production floor. The company has really understood that the people who often know how to improve production the best are the workers who experience it day to day.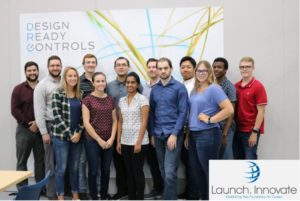 Most of My Time…  
Was spent on improving production. I made harness board drawings using DraftSight, a computer-aided design software, and then built the boards. Another intern, who had worked at Design Ready Controls for longer, taught me how to create the drawings, so that when he left I could take over his project and continue it. I also had the help of a manufacturing engineer, who showed me how to find the parts I needed and how to build the boards. When I wasn't sure about how to do something, I could also ask the workers on the production floor and they would always make a good recommendation.
Communication Tools and Practices 
Design Ready Controls uses the messenger HipChat, so employees can send quick messages and questions to co-workers. The integration of a quick messenger speeds up the engineering processes significantly. Through HipChat I could see if a co-worker I wanted to speak with was at their desk, which saved me the time to walk there and check.
The productive atmosphere at Design Ready Controls was enhanced through regular group meetings where progress was tracked and problems could be resolved. My supervisor always left time at the end of each meeting for questions or concerns and gave everyone a chance to weigh in with their ideas. Help could also be found on Confluence, a web-based wiki for tutorials and guides. Here employees can write tutorials on how to complete certain tasks and share their progress or experiences working on that project. I think that this is an important way of progression, because new employees, like me, do not have to figure out best practices, since someone has had that experience already and shared it. Likewise, every new experience made can be saved for future employees. The project I have been working on is a good example of this: The intern who taught me how to make harness board drawings was tasked to write down all his acquired knowledge in Confluence, so that once he and I were gone other employees could continue the project. This system of tracking progress and finding valuable insights for your project really shows the efficiency of Design Ready Controls' engineering.
Software and IT's Role
A vital part of this successful engineering is minimizing hardware and software complications, for example in computer-aided design programs like DraftSight. Design Ready Controls does this through an excellent IT team and server infrastructure. Any problem can quickly be solved with an email to the IT support. I was impressed by the way the IT team handles these issues: Their email inbox is directly linked to Jira, so that every member of the IT team has an overview of current issues. Once an IT employee takes on an issue, they get in contact with the person sending the request to resolve it. If the issue was fixed, the assignee makes a note in Jira about how it was fixed and moves the issue to the "done" list. This is a good way of saving past issues in order to solve similar future issues faster. During my internship, I realized what high impact a good IT team has on productivity. Software problems never stopped my work for longer than 10 minutes because the IT team was always fast to react and come up with a solution.
Overall, I enjoyed my internship at Design Ready Controls and…
Had a lot of fun working there. I helped to improve the manufacturing process and learned many new skills. I met numerous friendly and helpful people and made new connections. I could have definitely seen myself working there all summer and would love to come back in the future.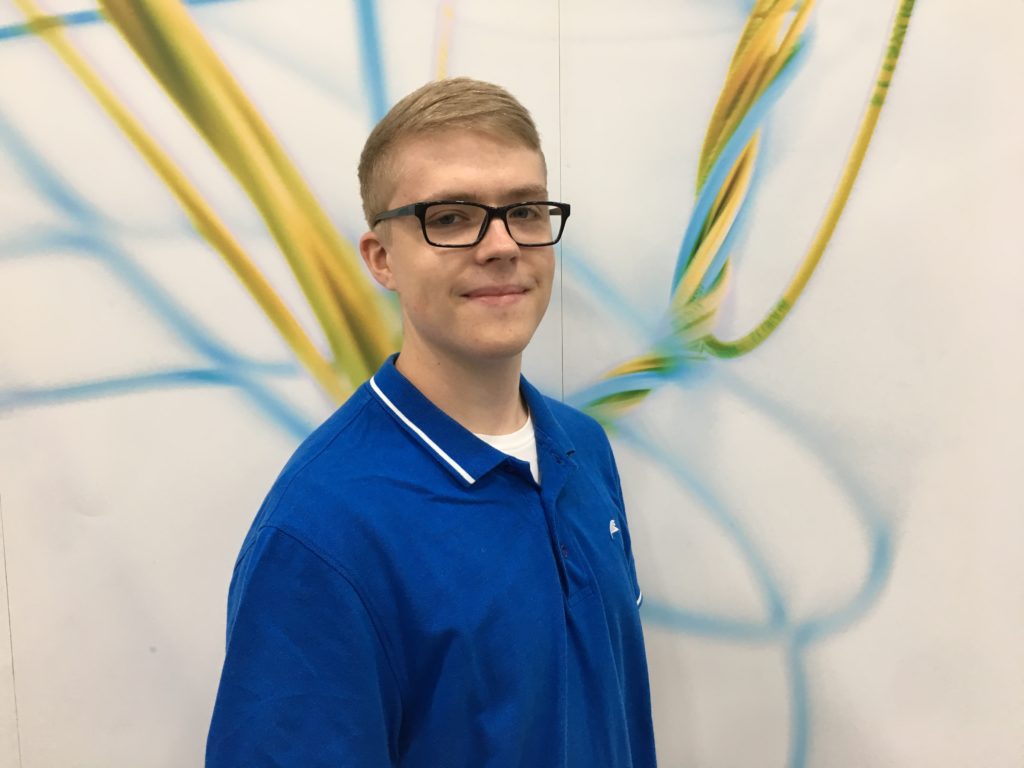 Featured Blog Post
Barcode Scanning at Design Ready Controls
March 22, 2022
Barcode Scanning: Where and Why At Design Ready Controls we use barcode scanning throughout our operations—in our warehouse, in shipping and receiving and at all workstations—to increase efficiency and reduce…
Sign Up to receive news directly to your inbox.
Follow us on your favorite social media.