7 Ways to Secure Skilled Manufacturing Talent
With talent shortages rising and the skills gap looming, manufacturers struggle to find the skilled employees they need to keep their businesses growing. Ask any advanced manufacturer about obstacles to growth, and you'll hear one answer more than any other: finding skilled labor. We're facing explosive advances in technology—such as virtual reality, 3D printing, artificial intelligence, and automation—that require new and different skills.
If you are in manufacturing, here are some of the best ways to address the deficit in skilled labor: things you can start doing right now.
Build Relationships
First impressions matter. The earlier a relationship is created with potential employees, the sooner they will think of manufacturing as a career. Show them that manufacturing is a vibrant field with opportunities to innovate, explore, learn, and advance. Show them that the field offers many career options; one is bound to align with their interests and abilities.
Visit classrooms in middle schools, high schools, and colleges. Offer facility tours. Attend career fairs. Sponsor after-school STEM activities in the community. Talk with parents and teachers. Hold open houses. Participate in Manufacturing Day activities. Actively use social media. Mentor. Advocate for manufacturing. Connect with people and your enthusiasm will make an impression. When it comes time to find internships and apply for jobs, they'll remember.
Show and Tell
Robots are fun. So are drones and 3D printers and virtual reality and artificial intelligence. Manufacturing can offer all these things, but people need to see and experience them.
Modern manufacturing facilities are bright and clean with interesting challenges and opportunities. It's no longer dirty, dark, and dangerous work—but not everyone knows that. So tell people about it. Show them. Open your doors and let them in. There's no better way to entice future employees than to show them the high tech, challenging environment available in manufacturing.
Involve Family
Family members know each other well—their talents, passions, and aptitudes—and can help decide if a manufacturing career is a good fit. Involving family is a critical part of changing outdated perceptions about manufacturing. Often considered dull and dead-ended, manufacturing was a career path many were advised to ignore or avoid. Family members can help debunk common manufacturing myths and show how the field offers safe, challenging, high-tech careers.
Engage Teachers
Teachers want to show their students what careers are available, and which skills they require. At Design Ready Controls, we've found that teachers want to learn about modern manufacturing first hand. Many of them bring new groups of students to repeat tours they've already taken.
Engage teachers of every student age group. Offering facility tours and participating in community events and Manufacturing Day are great ways to show what options their students have.
Point the Way
With rising costs for housing and higher education, gaining the skills needed to enter the workforce can drive up debt. An important way to help the future workforce succeed is to connect them with any available funding for skills training on-the-job experience.
Programs across Minnesota and the nation are working to connect the potential workforce with employee-starved manufacturers.
The MN PIPELINE Program offers financial support for earn-as-you-learn opportunities in advanced manufacturing.
The newly registered Minnesota Apprenticeship Initiative will provide traditional classroom and on-the-job training for 1,000 people.
The Manufacturers Consortium (TMC) connects local schools with businesses, developing paid learning opportunities for high demand manufacturing skills and filling critical gaps in the workforce.
BrookLynk helps young people overcome barriers to employment, connecting them with organizations that provide on-the-job training and skill development.
All of these programs are intended to create a supply of skilled workers to meet the growing demand. Take advantage of them. Do more than just suggest a career in manufacturing—point the way.
Offer Incentives
Review the things you provide employees beyond wages. If you only offer the same things as other employers or industries, you may not attract the talent you want and need. Traditional enticements won't keep your business competitive in a tight labor market.
Income is not the only thing that matters to potential employees. They may be just as tempted by a contemporary work culture, sound environmental practices, philanthropic opportunities, wellness incentives, flexible schedules, and opportunities for creative expression and continued education. That seems like a lot, but the payoff is a team of talented, hardworking and dedicated employees.
Start Now
The skills gap is one of the most pressing issues for manufacturers, and filling it means demographic and cultural changes within the workplace. The rigid cultures of yesteryear are fading. To reshape our workplace cultures to meet the needs and expectations of a changing, multi generational workforce is our challenge—and our opportunity.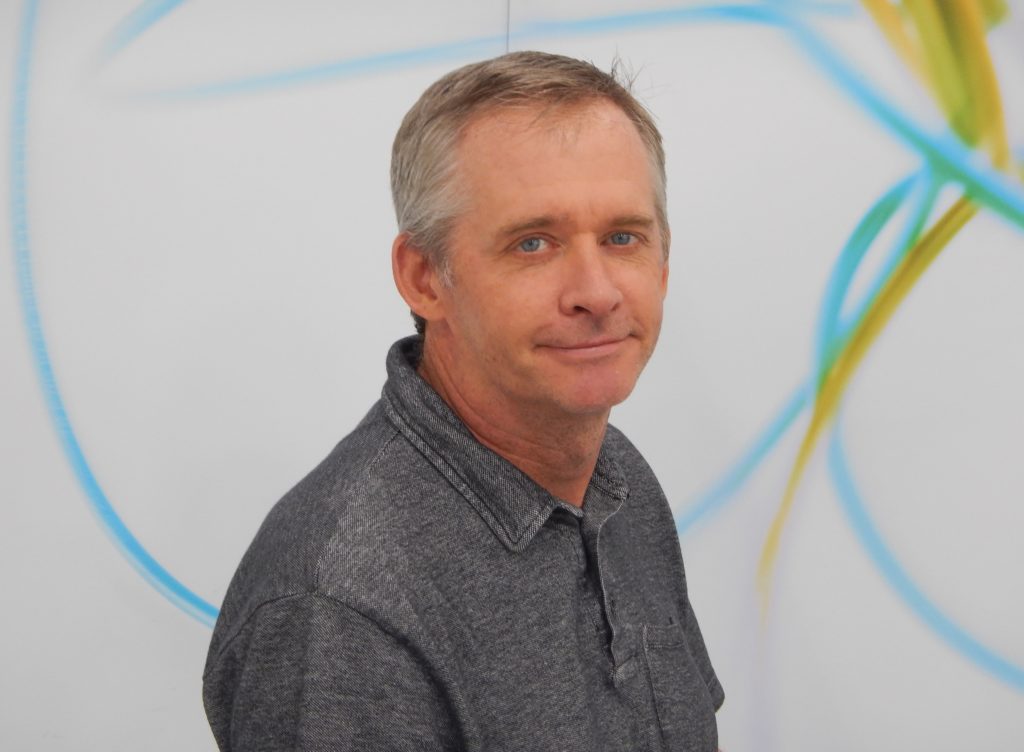 Featured Blog Post
Barcode Scanning at Design Ready Controls
March 22, 2022
Barcode Scanning: Where and Why At Design Ready Controls we use barcode scanning throughout our operations—in our warehouse, in shipping and receiving and at all workstations—to increase efficiency and reduce…
Sign Up to receive news directly to your inbox.
Follow us on your favorite social media.