Intern Spotlight- Peter Mollison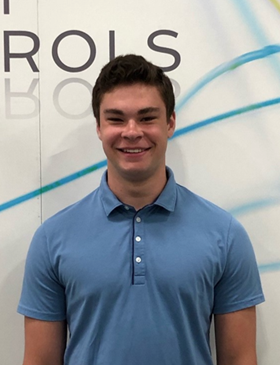 Peter Mollison
School/Degree: St. Olaf, Physics and Mathematics
Internship: Electrical Engineering
Peter is from Edina, MN and is currently studying and playing football for St. Olaf in Northfield MN. Outside of work and school Peter really enjoys lifting weights, hanging out with friends, and watching and partaking in a variety of sports.
Real Work and Real Responsibility
For Peter, one of the most rewarding aspects of his internship has been the incremental increase in responsibilities he has been given. From the beginning of the summer to his last week here, Peter noticed that the more he applied himself and learned, the more he was entrusted with meaningful tasks that contribute to the team's objectives. Peter stated, "my favorite part about working this internship is that I am not just doing busy work, it's real work!"
Embracing the Design Ready Controls' Culture
Peter's enthusiasm for his internship experience is mainly because of Design Ready Controls' company culture. He mentioned how all summer long he felt, welcomed, appreciated, and valued. He knew that the people he worked with appreciated his company and wanted his help and input on things. On top of this, Peter routinely commented on the seamless collaboration between engineers and production teams, emphasizing how their interconnectedness makes for success in whatever they do.
The Biggest Lesson Learned: Ask Questions and think Big Picture
One of the biggest lessons Peter has gained from his internship is the importance of asking for help when needed and making sure you have a complete understanding of the task at hand before taking it on. Peter explained, "I've learned to never shy away from asking questions. A lot of that understanding comes from realizing how willing my co-workers and supervisors are to help me succeed and do a good job." Additionally, Peter spoke on the importance of understanding the "whole system" prior to beginning a project. Peter noted how getting a big-picture view not only helps in connecting dots but also leads to more successful outcomes in whatever you are doing.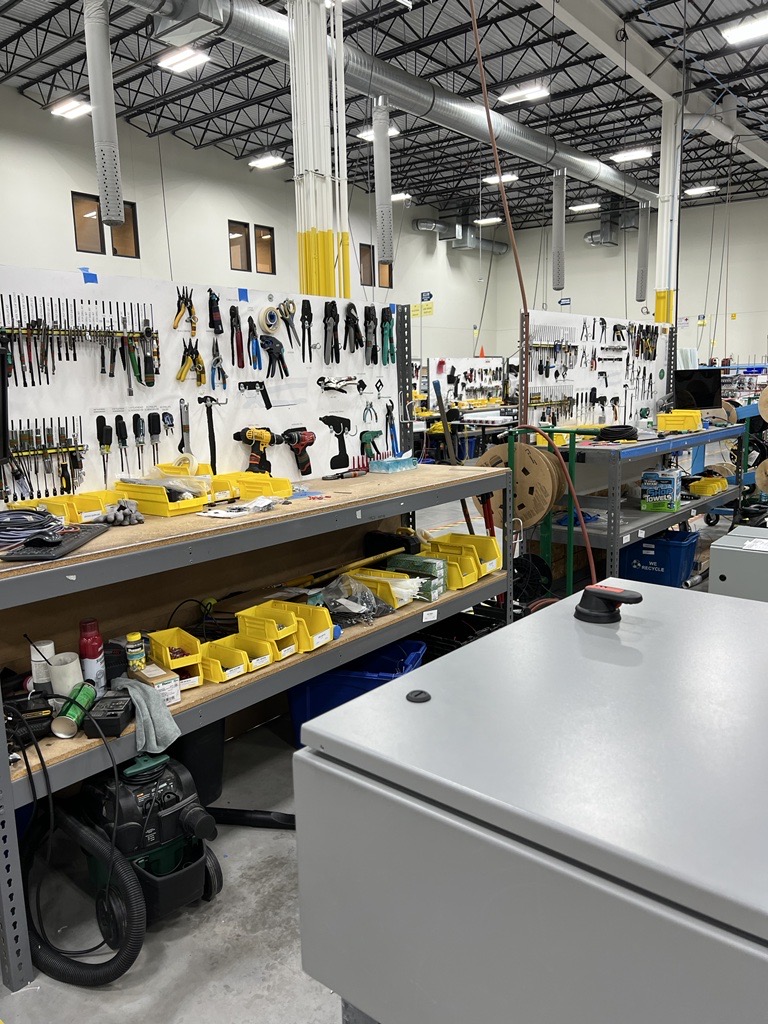 Favorite Project: Joining the Production Team
Peter's favorite project of the summer revolved around working on one of Design Ready Controls' production lines on a daily basis. With this project, Peter was able to build control panels from start to finish. Starting out with a basic template for a panel and then properly arranging the components correctly so that the production team can successfully and efficiently wire the panels. Peter quoted, "doing this on a daily basis has been a great way to learn about the panels for further understanding of what I am doing. It is also very gratifying to see them come together and see my work come full circle."
Preparing for a Career Ahead
This internship has been very instrumental in shaping Peter's future career path. While his interests were primarily rooted in electrical engineering, the experience has sparked his curiosity into what other types of engineering might look like with more hands-on work. He learned and recognized the importance of having a dynamic role that allows him to engage directly with real-world processes beyond a screen that has a fair balance of in-person communication as well. Peter is very thankful to have had this experience and thoroughly enjoyed his time here.
Supervisor Reflection
Last summer Peter worked mostly on shortages and production for the Vision product line. This year our
shortages have gone to a more normal level and it was great to see Peter jump in and help on many different product lines. He did great at applying what he knows to different problems and products and he fixed many pipeline production issues this summer that have set us up for success going forward. Peter is a great independent worker and asks thoughtful questions. We are already missing his contributions and hope to work with him again in the future!
Samantha Schmidgall, Electrical Engineering Supervisor
Featured Blog Post
Barcode Scanning at Design Ready Controls
March 22, 2022
Barcode Scanning: Where and Why At Design Ready Controls we use barcode scanning throughout our operations—in our warehouse, in shipping and receiving and at all workstations—to increase efficiency and reduce…
Sign Up to receive news directly to your inbox.
Follow us on your favorite social media.