Intern Spotlight: Brendan Betterman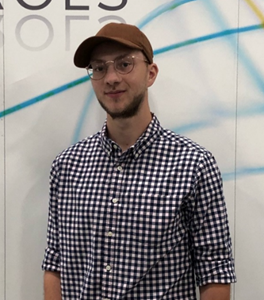 Brendan Betterman
School/Degree: Bemidji State
Internship: Software Engineering Intern
Brendan is from Crosby, MN and recently graduated from Bemidji State with a degree in computer science. Outside of school and work Brendan enjoys skateboarding, creating blender and CGI animations, and doing his own creative engineering projects.
A Laid-Back Yet Productive Environment
One aspect that Brendan loves about Design Ready Controls is the clean, well-lit, and comfortable work environment. He commented on how the workspace encourages teamwork and creates a friendly atmosphere to work in. Additionally, Brendan has enjoyed working with Design Ready Controls because of their outstanding company culture where he has already met many influential people that will help him reach his career goals.
Attention to Detail Matters
During his internship, Brendan realized the importance of paying attention to details. When asked what his biggest lesson learned has been so far, he mentioned how easy it is to unintentionally overlook something and let it slide without noticing the potential consequences. This experience has taught him to slow down and be diligent in his work, which is a lesson he is thankful to have learned in his time here.
Favorite Task or Project: Enhancing the Database of Reoccurring Knowledge
Among the tasks and projects Brendan has worked on, one that stands out is his work on a program software called, Database of Reoccurring Knowledge. It's the data entry tool used to document data for different parts, hardware, connection points, and other relevant information. Brendan's role was to make it easier to update values in the connection points torque table. He designed a mass update tool that allows users to search by filters and update all relevant items. On top of this, as he progressed, he noticed that the Database of Reoccurring Knowledge user interface looked outdated. So, he took the initiative to modernize the UI while retaining its usability. Additionally, he added a revert tool, enabling administrators to undo any unwanted significant changes.
Confirming a Passion for Programming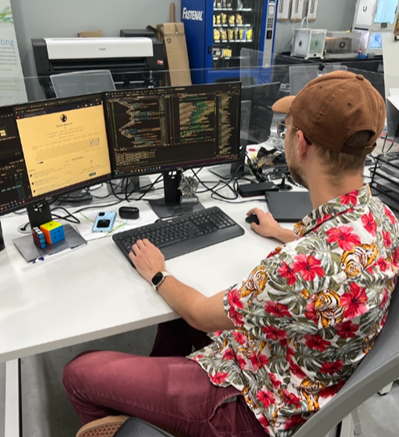 Brendan is thoroughly enjoying his time as a Software Engineering Intern. When asked about what he thought of the internship so far, Brendan explained, "I really like it, it's fun to work with people who are likeminded… I love coming to work every day to solve problems, programing, and doing what I really enjoy."
This internship has been a transformative experience for Brendan. It has solidified his love for programming and has given him the opportunity to work on tasks that have real-time impact. According to Brendan, "I have been able to work on projects that I know have an impact both inside of our department and also for the company as a whole." Doing this type of meaningful work keeps Brendan motivated and is a big part in why Brendan wants to continue down the path he is on. All in all, Brendan's great experience here at Design Ready Controls is one that will guide him in his future endeavors as it has reaffirmed his passion for this field and made him more certain about pursuing a career in software engineering.
Supervisor Reflection
Brendan was the software intern during the summer of 2023, and he made a rather large impact in the short amount of time he spent with the team. He is friendly, humorous, and insightful and really felt like part of the team.
He picked up the workflows and processes quickly and was making code changes in the first week of his internship. He started initially with some basic code clean-up and general improvements to some of our older repositories, and once he was comfortable, he moved on to higher level software tasks. His first task was implementing an improvement to the ApeCam Android system's login process allowing the logins to be filtered by facility location. His next task, which would take the remainder of his internship, was making improvements to Database of Reoccurring Knowledge (part database and management tool) which hadn't been updated in several years. He completely re-vamped the user interface and visuals and implemented a mass update tool for the Torque Connection Points Tab which allows the Mechanical team to more quickly update and process items in the software. We very much enjoyed having Brendan as part of the team, and hopefully we will stay connected moving forward!
Will Soligny, Software Development Supervisor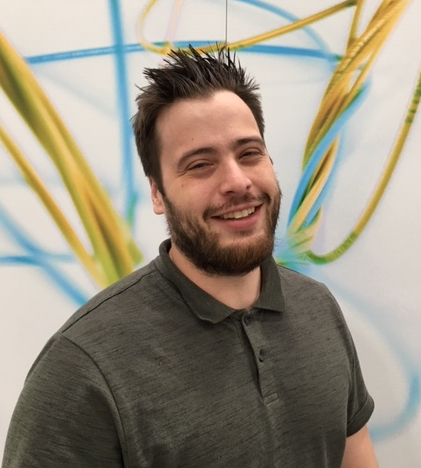 Featured Blog Post
Barcode Scanning at Design Ready Controls
March 22, 2022
Barcode Scanning: Where and Why At Design Ready Controls we use barcode scanning throughout our operations—in our warehouse, in shipping and receiving and at all workstations—to increase efficiency and reduce…
Sign Up to receive news directly to your inbox.
Follow us on your favorite social media.