Women Step Ahead in Manufacturing
Some young women might think manufacturing isn't the right field for them, that it's a "man's field," or that they don't have the right background. If you're driven, curious and take initiative—even without a STEM or STEP background—you can succeed in manufacturing. Skills are important, of course, but no matter your background, no matter your education, it's possible. My bachelor's is in psychology, not STEM (Science, Technology, Engineering, and Math) or STEP (Science, Technology, Engineering, and Production), but I leverage that, as well as my previous experience in sales and customer service.
Career Evolution
I joined Design Ready Controls in 2014 as Customer Service Manager, with no experience in manufacturing. In a year and a half, I moved up to the position of Director of Logistics and Fulfillment, and later to Director of Operations. I'm responsible for overseeing production, quality and warehouse for all four facilities: Minnesota, Oklahoma, Oregon, and Virginia. Seventy percent of my role is leadership functions, mentoring and coaching. The other thirty is meetings, staying up to date and working on efficiencies, quality and culture.
Manufacturing really means working with people, working with your team… It's so busy and diverse. Each day is different. You make a plan, but circumstances are always changing. Part shortages, call-ins, weather—anything and everything can change that plan. Manufacturing isn't static. That's why it's so fun—why it requires so much creativity. And why developing strong relationships with your team is so important.
My primary motivation is and always has been compassion for people.
I like to positively impact culture and enable leadership skills in others. It's so important to engage everyone, to listen to them, and ask for their feedback. Ensure that they have what they need to succeed. Leadership is more than what you can achieve as an individual; it's about empowering others and collaborating to leverage their talents. Their hard work allows us to innovate. A company can buy all the new tools they want but at the end of the day, people are the most important asset of any company.
Modern Manufacturing
Some worry that a career in manufacturing means there isn't any upward mobility or that they won't reach their full potential. But really, manufacturing's biggest challenge is keeping up with growth. Manufacturing is rapidly evolving, and we need people to take on the roles that are opening up. Any talented, driven person willing to adapt and learn new skills can find success in modern manufacturing. For emerging leaders, know that. No matter your background, you have that potential. There are endless opportunities for young women in manufacturing.
Women in Manufacturing
The Manufacturing Institute is a nonprofit organization that promotes manufacturing careers, in part through their Women in Manufacturing STEP Ahead award. Each STEP Ahead Honoree is selected as a woman who displays leadership as well as provide mentor-ship and support for the next generation of female talent to pursue manufacturing careers. As a 2018 STEP Ahead Honoree, I'm grateful for the opportunity to connect with as so many people—from all levels of manufacturing. These women come from such diverse backgrounds and have so many valuable experiences to share. They are an empowering network, and it's an extraordinary honor to be a part of it. I can't wait to see what's next.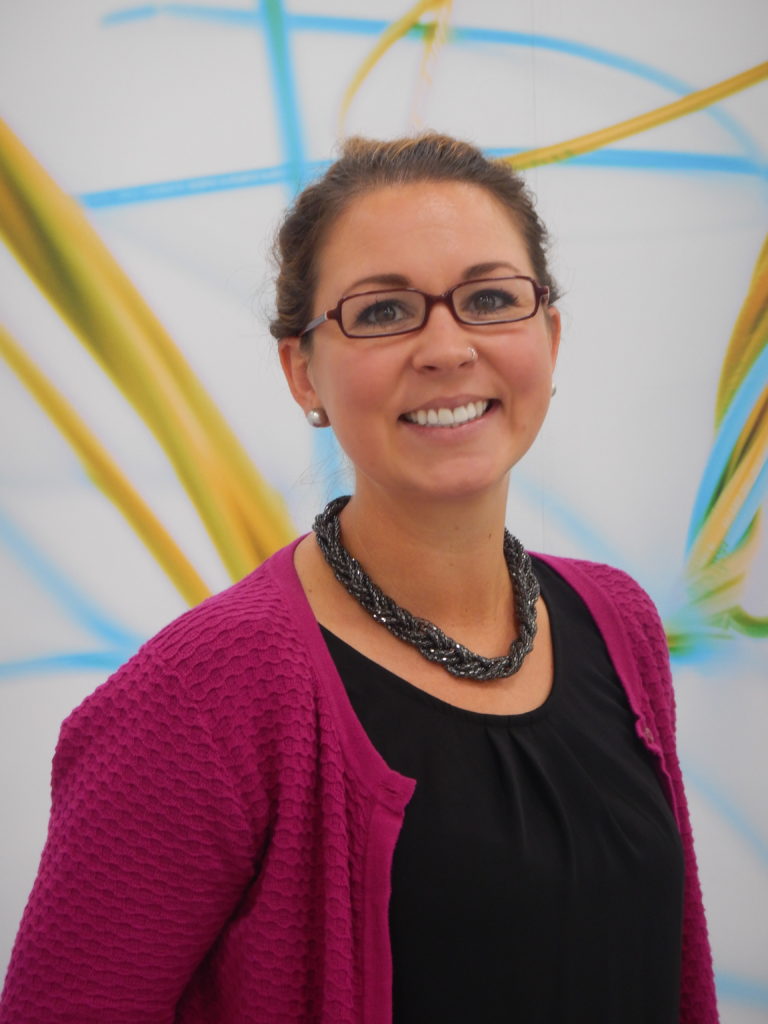 Featured Blog Post
Barcode Scanning at Design Ready Controls
March 22, 2022
Barcode Scanning: Where and Why At Design Ready Controls we use barcode scanning throughout our operations—in our warehouse, in shipping and receiving and at all workstations—to increase efficiency and reduce…
Sign Up to receive news directly to your inbox.
Follow us on your favorite social media.