Safety Campaign Scales for New Growth in 2018
Design Ready Controls has grown to more than 250 employees just at our Minnesota location, so our 2018 Safety Campaign is growing, too. This includes a number of new initiatives and a uniform approach to scaling safety throughout all our facilities.
5s + Safety
Each facility has its unique safety ideas—one location plays Safety BINGO, another plays Safety Trail—but our 5s program is universal. In an effective 5s program, safety naturally follows as the sixth "S." A cleaner, better-organized workplace is a safer workplace; one blends into the other. Cleanliness and organization remove potential hazards. Color-coded floor tape and bright, bold signage clearly delineate different areas of the production floor. A high-tech lighting system and lots of natural daylight on the floor mean optimum visibility.
Each part of 5s helps improve employee environments. Like 5s, safety requires continuous assessment and improvement of work spaces, flow and efficiency. It is not an occasional cursory review but part of our everyday patterns and responsibilities.
Culture and Empowerment
Just as 5s and Lean methodologies work best when they're part of workplace culture, so does safety awareness. Our goal is to make safety a natural part of daily work life, with everyone taking ownership. More than one person needs to be a champion for safety. The more safety responsibility is spread around, the more accountability there is. Empower people, put the tools of change in their hands, and they'll often take it from there.
By involving more people, we get more diverse ideas. Employees have suggested several new safety initiatives, large and small. For example, one employee suggested placing a seat beside a high-traffic hand and eye wash station, in case an employee feels faint. Another employee suggested adding domed mirrors to see around corners in high traffic areas. By implementing ideas like these, we improve our work environment and show employees that their ideas are valuable.
Safety Personalized
Every production facility has a large banner that says "Committed to Safety." These banners hang on communication walls and along high-traffic paths. All facility employees sign the banner to acknowledge their dedication to safety. Everyone can see the promise they share.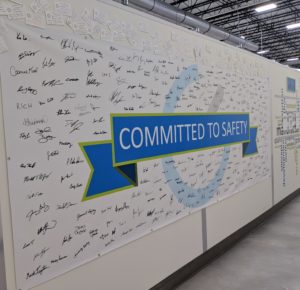 Each week at company-wide stand-up meetings, we include a segment called "Why I Work Safe." Employees submit photos and quotations or brief stories to show their motivation for observing safe work practices. We see lots of baby and pet photos, favorite hobbies and sports teams. This helps us reflect on what we value most and refresh the importance of safety in our minds. A pallet lying on the floor may be more than an inconvenience; it might keep Coty from surfing on his next vacation or Anne from hiking in Costa Rica. Seeing how the people around us can be affected, especially in a company growing as quickly as ours, makes a difference.
Upcoming Initiatives
We are planning to add a production floor Safety Hub—a single location for employees to address safety needs and concerns. This designated safety station will feature safety suggestion cards, forms, and schedules for all employees.
A tablet is also now available for the Safety Committee to perform automated, paperless safety checks and other tasks. Much like our Automated Manufacturing Expert® (AME), safety information will be instantly updated, data efficiently tracked, and all communication loops complete. For instance, if a sign has fallen and needs repair, Maintenance immediately receives a notification and an automatic reminder to ensure a closed ticket in a timely manner.
Leadership Buy-In
Safety initiatives that start on the production floor still need executive support. We're lucky to have company leaders who value our safety initiatives and are excited to do their part. It's not uncommon to see Mitch DeJong, our CTO, participating in our Safety Trails game or cheerfully asking teammates if they've completed the most recent safety training module. John Hacker, our Vice President of Finance, also provides a lot of support for managers, highlighting safety as a top priority. They're developing a positive culture for safety, where everyone is empowered to take action. The focus isn't placed on authority or restriction but mobilizing everyone to make a difference.
Team Effort
As much as we enable people to make personal safety commitments, we still need a concerted team effort to make some things happen. Recognizing a safety issue isn't enough; it has to be addressed quickly and properly. Our maintenance team is phenomenal, and I'd like to recognize their hard work and quick response time. They prioritize safety, and we all benefit for it.
Productivity drives our success as a company, so we work to maintain employee safety, health, comfort, and morale. Our goal is to ensure that everyone at Design Ready Controls feels respected, valued, and safe.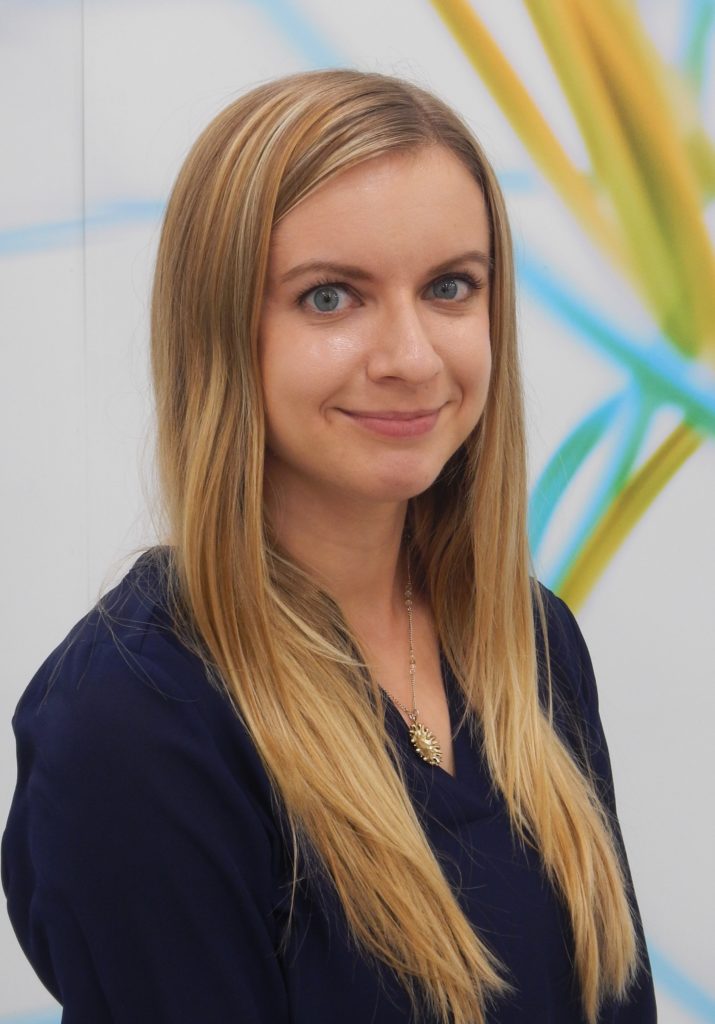 Featured Blog Post
Barcode Scanning at Design Ready Controls
March 22, 2022
Barcode Scanning: Where and Why At Design Ready Controls we use barcode scanning throughout our operations—in our warehouse, in shipping and receiving and at all workstations—to increase efficiency and reduce…
Sign Up to receive news directly to your inbox.
Follow us on your favorite social media.