Intern Spotlight: Luke Ramos
Luke Ramos
School/Degree: University of Wisconsin La Crosse, Psychology major/Business Administration minor
Internship: Human Resources Intern
Luke is from Shoreview, MN and is currently studying psychology and business administration at the University of Wisconsin, La Crosse. In his free time outside of school and work, Luke enjoys being with his fiancé, reading, playing video games, and drawing.
Working for a Purpose
For Luke, many of his internship highlights have been involvement in company policy and administrative projects. He has found a lot of enjoyment in tackling real-world problems with the intention of making things work effectively and beneficially for those around him. As Luke describes, "I like approaching my daily tasks with the mentality of my work having a significant outcome and being beneficial to whoever the work is targeted at. Rather than just following a rubric, trying to get a good grade." This shift from striving for a grade to pursuing meaningful outcomes resonates deeply with Luke, reflecting his commitment to creating impact wherever he goes.
A Company that Cares
The culture at Design Ready Controls has left an unforgettable impression on Luke. He loves the relaxed and friendly atmosphere, where people genuinely care about each other. Luke has worked a variety of other jobs, and one thing that really stood out to him was the lack of divide between the all departments and teams. He credits this to how genuine each department and individual is regardless of their position and the business casual dress code. He has noticed this especially in the Human Resources department, where he says they truly focus on people and being honest with all employees.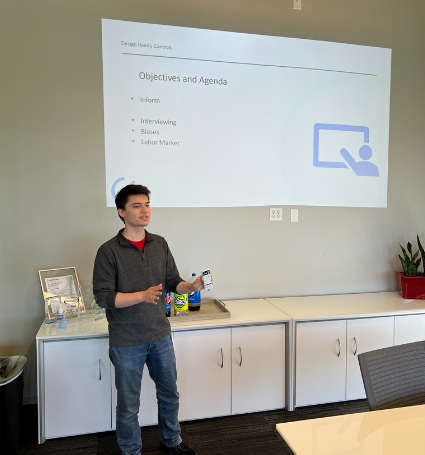 The Power of Determination
Through his internship, Luke has realized that with determination, a willingness to learn, resourcefulness, and ambition, any task is conquerable if you put your mind to it. Luke learned this quickly during his internship because he found the more he took initiative to learn, the more he was able to do within the company, and the more impact he could have. This has been a great lesson to learn and is one that will allow him to approach future opportunities with confidence, knowing that his drive and dedication will guide him to successful solutions.
Favorite Project: Policy for Education Assistance Reimbursement
While Luke has had a lot of great projects during his internship, his favorites were those he knew needed change and had real impact. An example project Luke really enjoyed was redefining the Policy for Education Assistance Reimbursement. This policy is Design Ready Controls' resource for employees who are interested in furthering their career with a certificate or degree. It also captures a Loan Repayment Program for employees with student debt. Luke describes the work he did as follows, "When I was first put on the project, there was standard/basic information. I revamped the approval form and wrote a multi-page policy that includes full scope of what we offer and how employees can apply it." Luke felt this project was meaningful and something that should be more recognized by current employees as well as future new hires. 
Preparation for the Future
Luke's internship has served as a springboard for his future career. The hands-on experience gained in conducting training sessions, drafting company policies, and doing a variety of administrative tasks has enriched Luke's resume with valuable achievements. Luke explained, "This internship has given me a lot of exposure into what a career in HR could look like, and I am certain that everything I have learned here has prepared me well for what is to come." Additionally, Luke describes a sense of confidence after working with Design Ready Controls, giving him the assurance that he's well-prepared for his professional career ahead.
Supervisor Reflection
Luke has been a pleasure to work with over the last few months! He's stepped up to help HR with several crucial compliance-related tasks and provided valuable insight on recruiting and interviewing best practices for all supervisors. The team appreciates his willingness to try new tasks and partner with individuals across the company to accomplish departmental goals.
Camille Cummings, Director of Human Resources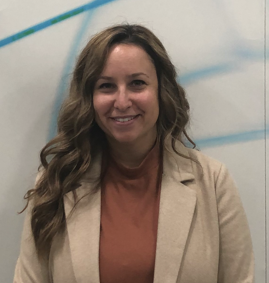 Featured Blog Post
Barcode Scanning at Design Ready Controls
March 22, 2022
Barcode Scanning: Where and Why At Design Ready Controls we use barcode scanning throughout our operations—in our warehouse, in shipping and receiving and at all workstations—to increase efficiency and reduce…
Sign Up to receive news directly to your inbox.
Follow us on your favorite social media.