Intern Spotlight: Brady Hubbard
Brady Hubbard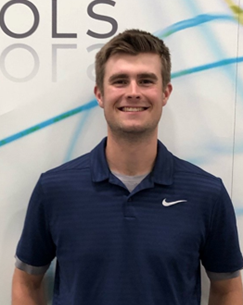 School/Degree: University of Wisconsin Platteville
Internship: Quality Engineering Intern
Brady is from Maple Grove, MN and currently studying and playing baseball at the University of Wisconsin Platteville. Outside of school and work Brady enjoys playing baseball both for his college team as well as his local town baseball team in Maple Grove. Additionally, Brady likes to spend a lot of time outdoors both fishing and playing golf.
A Learning Experience
One of the highlights of Brady's internship experience has been gaining insights into how a successful team is built and how teams collaborate and work together within a department and across the entire business. Being part of a thriving team has helped him understand the dynamics that lead and accomplish goals efficiently. Being a team player, Brady has also relished the opportunity to routinely get more involved in the day-to-day operations of the business and contribute in any way possible.
The Joy of Working at Design Ready Controls
When asked about his favorite aspect of working at Design Ready Controls specifically, Brady pointed out the camaraderie among the employees here. According to Brady, "the friendly and positive work environment makes coming to work fun and I find that it greatly boosts my productivity too." By working in this collaborative environment, Brady has learned about the significance of collaboration in achieving company-wide success. Understanding that successful businesses thrive when all departments work together cohesively has been a valuable lesson for him to learn.
A Standout Project: The QC1 Workstation Proposal
Among the various tasks and projects Brady has worked on, his favorite has been the QC1 Workstation Proposal. According to Brady, "the QC1 proposal is a station addition where a quality check will be placed after assembly to catch assembly errors, allowing rework to be conducted faster. This has been a great learning opportunity for me. By implementing this quality check, we will become more efficient, and it will help our employees learn, fix, and improve our current processes faster. This was a very engaging project that gave me the opportunity to do a lot of research and learning, eventually leading me to apply what I learned into a project that had measurable benefit.
Preparing for the Future
This internship has given Brady a glimpse into the world of quality engineering, and he is eager to pursue it as a career after graduation. The positive and dynamic work environment as well as the projects that Brady has been able to do while at Design Ready Controls has certainly played a role in shaping this decision. With a newfound passion for the field and a potential desire to continue his journey with the company, Brady is excited about what the future holds.
Supervisor Reflection
Brady Hubbard's summer internship with Design Ready Controls has been nothing short of impressive. Right from the beginning during our summer planning phase, Brady exhibited qualities that set him apart as a driven and attentive individual. Throughout his internship, Brady took on a diverse range of tasks related to quality management, whether it was working with data in Excel or participating in team efforts for fact-finding and causal analysis, Brady consistently made solid contributions to the quality processes. Even when given minimal direction on his main project, Brady excelled, grasping the goals with ease and showcasing his resourcefulness and his ability to apply himself. His hard work and dedication earned the team's approval to move forward with more disciplined control plans, highlighting his impact on reducing errors and enhancing efficiencies. With three semesters remaining in his mechanical engineering degree, Brady's accomplishments and passion for quality management are promising, and he undoubtedly has a bright future ahead. It has been a pleasure having him on the team.
Patrick Waddick, Quality Manager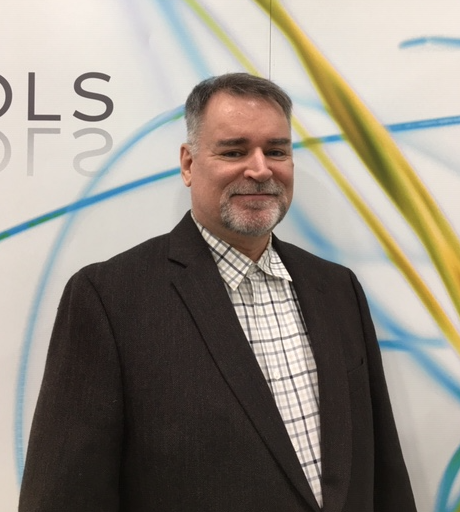 To learn more about previous internship experiences, read more here!
Featured Blog Post
Barcode Scanning at Design Ready Controls
March 22, 2022
Barcode Scanning: Where and Why At Design Ready Controls we use barcode scanning throughout our operations—in our warehouse, in shipping and receiving and at all workstations—to increase efficiency and reduce…
Sign Up to receive news directly to your inbox.
Follow us on your favorite social media.