Breakaway Sales Performance
To thrive as a company, we need a successful sales force. Our Director of Sales, Nikki Dills, wanted to make sure we had consistent ways of talking with customers, that everyone had a shared understanding of the sales process, and that roles and responsibilities were clear. So she called on Mike Kerrison—an entrepreneur, author, speaker, and trainer—for advice. Here's a summary of what he taught us.
Success in Sales
Many things make a salesperson successful, but what sets a breakaway sales performer apart from everyone else? Mastering these key areas will help the average salesperson do just that.
Understanding buying behaviors
Having a structured sales cycle
Establishing a personal management routine
If you master these key areas and follow my platinum rule, "treat others the way they want to be treated," you will have the knowledge to begin working toward breakaway sales performance.
Buying Behaviors
Before you start your sales cycle, you should understand your own buying behaviors and learn to recognize those of others. This will help you tailor the experience for internal teams and customers. The four categories I use are Analyzer, Aggressor, Emoter, and Harmonizer. (Anyone can fit in more than one category.)
Learning these different behavior types, and why people speak or act in certain ways, really helped the Design Ready Controls team learn how to interact with each other and customers. Some people ask short and direct questions while others are analytical and approached topics from multiple angles. These reflect their buying behaviors. Understanding this helped the team learn to communicate more efficiently across styles and work toward the same goal.
Structured Sales Cycle
Successful selling requires several interdependent components to work together. I compare it to riding a bicycle. Every part is important: front wheel, handlebars, pedals, crank, chain, sprocket, frame, seat, and back wheel. When individual members see themselves as critical to their team's success while also being dependent on each other, they understand better the expectations for each person.
Design Ready Controls developed a sales cycle that included a breakdown of each department's involvement. This approach brought all the departments together as a team, and established ownership by subject matter experts.
For example, salespeople may not have engineering backgrounds, but they can call on engineers within the company to help ask and answer more technical questions—making the process easier and more successful for customers. To successfully reach the goal of selling as a team, a company must become organized, establish a process, and leverage the knowledge and strengths of every department.
For Design Ready Controls, finding a common language and building trust when each group is brought in has made their sales cycle stronger than ever.
Personal Management Routine
To be a breakaway sales performer, you have to focus and work on many areas—and that requires careful time management. Having a structure helps you use each day to its fullest potential.
Finding out what takes up your day is critical. What is the payoff for your activities? Are they the best use of your time? Start with your long-term dream, figure out which mid-term goals will help you realize that dream, and work on the short-term steps that will lead to your goals.
Seeing the Design Ready Controls team share this portion of training was a lot of fun. Everyone discussed their time management and organizational skills, with a lot of open dialogue around email organization, managing to-do lists, and establishing life goals. It created an awareness on how each team member manages their daily tasks and what drives them.
Takeaways
Going through this training provided a platform for the sales force. It brought them together to build a cohesive strategy and to ensure a successful strategic partnership for each customer and product line. It taught many employees how to listen, ask good questions, and learn about themselves and others. Most of all, it showed how each department is responsible within the sales process, which helped make the team stronger and more unified.
Design Ready Controls takes pride in efficient manufacturing, effective automation, and unmatched product quality. And now the company can add sales team alignment to its list of skills.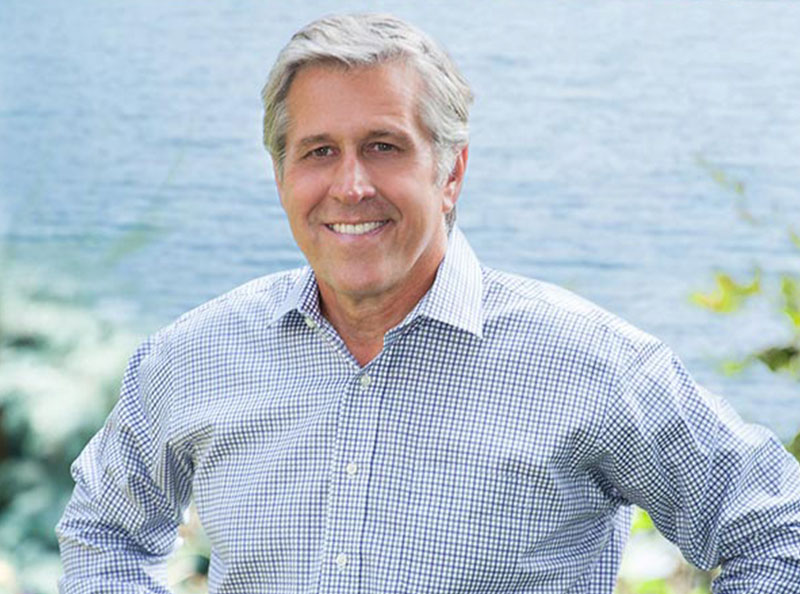 Featured Blog Post
Barcode Scanning at Design Ready Controls
March 22, 2022
Barcode Scanning: Where and Why At Design Ready Controls we use barcode scanning throughout our operations—in our warehouse, in shipping and receiving and at all workstations—to increase efficiency and reduce…
Sign Up to receive news directly to your inbox.
Follow us on your favorite social media.