Automated Cutting Expert (ACE) Project
Inspiration for Automation
At Design Ready Controls, we cut all our DIN rail (a standardized metal rail that is secured to a mounting panel and used to support various components that can easily be added or removed without the need of additional hardware) and wire track (a slotted plastic duct that is secured to a mounting panel where wire is routed through to protect and segregate wires as well as provide a good cosmetic appearance) manually. We have work centers set up across the production floor where operators can pull raw material stock and cut it to length. We saw a significant opportunity to automate this process.
We partnered with Twin Cities Engineering (TCE), a program at Mankato State University, to establish a multi-semester project with the goal of creating an automated material cutter.
A Working Partnership
Each semester, TCE students choose a technology approach to meet the requirements, then research and design and build an example of it. Our test and automation engineering department provides direction and support, with review and feedback throughout. The team focused on DIN rail cutting in the first semester; wire track will be next.
Though the collaborative method may take a little longer than in-house would, the partnership has benefits of its own: The students are gaining real-life, hands-on project experience while learning communication and company processes, and we continue to learn through innovative approaches and ideas.
Potential Process Improvements
We saw two major areas where automation could improve our existing practices:
One was optimizing our use of raw material to minimize waste. Our standard practice had been for the operator to take out a tape measure, square up the end, take a measurement, push the material through, and cut the piece they need. Uncut material is set aside, with the expectation that the operator will continue using it.
Another was producing small inventories of DIN rail in common lengths. We keep precut stock pieces in Kanban bins throughout the production floor so operators don't have to cut each piece every time. We imagined creating an extrusion feature that would load, advance and cut raw DIN rail at set lengths.
The Concept Behind ACE
ACE is a device that will attach to any of our DIN rail and wire track cutters. It will feature a movable stop that can be positioned to a defined location in two ways: by an operator input through a graphical user interface, or using information exported from our APE tool.
Operator input: The operator inputs a desired length using the graphical user interface, the cutter automatically adjusts the stop, and the employee pushes the material to that stop and cuts it.
APE automation: All the specifications for cutting material are preloaded in ACE; the device receives an output from our APE system, the adjustable stop moves automatically to the next length needed, then prompts the operator to make the cut.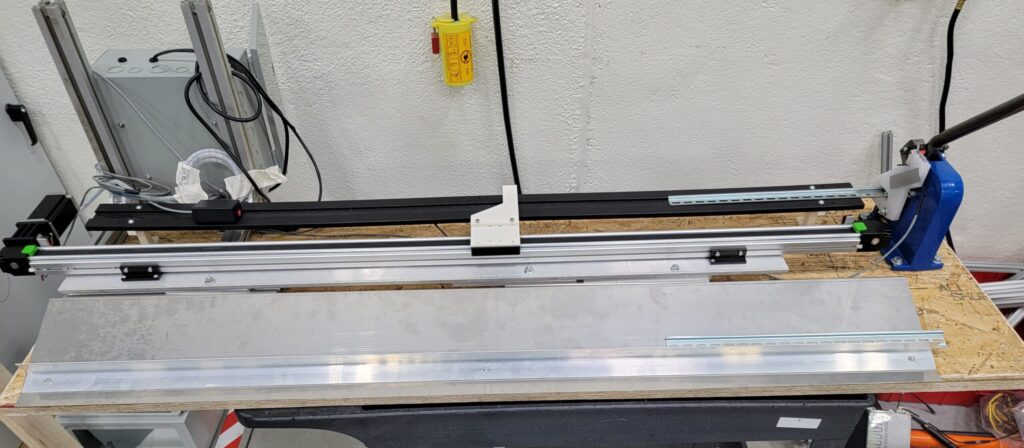 Benefits of Using ACE
Consistency: Machine accuracy is within a few millimeters and is not dependent on the operator.
Waste Reduction: The program is built to optimize material usage and reduce scrap for each job.
Process Speed: When fed from the APE system, lengths are defined and loaded, saving operator time.
Safety: ACE could provide hands-free cutting, reducing or eliminating safety hazards for users.
Efficiencies: we can adapt current DIN rail and wire track cutters instead of buying new equipment.
Ergonomics: Automation will reduce the need for repetitive motion, helping users avoid strain.
Use of Talent: Operators could develop and apply skills other than measuring and cutting material.
A Bold Prediction
We use lots of DIN rail and wire track. If the ACE project results in measurable time savings and waste reduction, we envision a centralized automated cutting function in each production facility.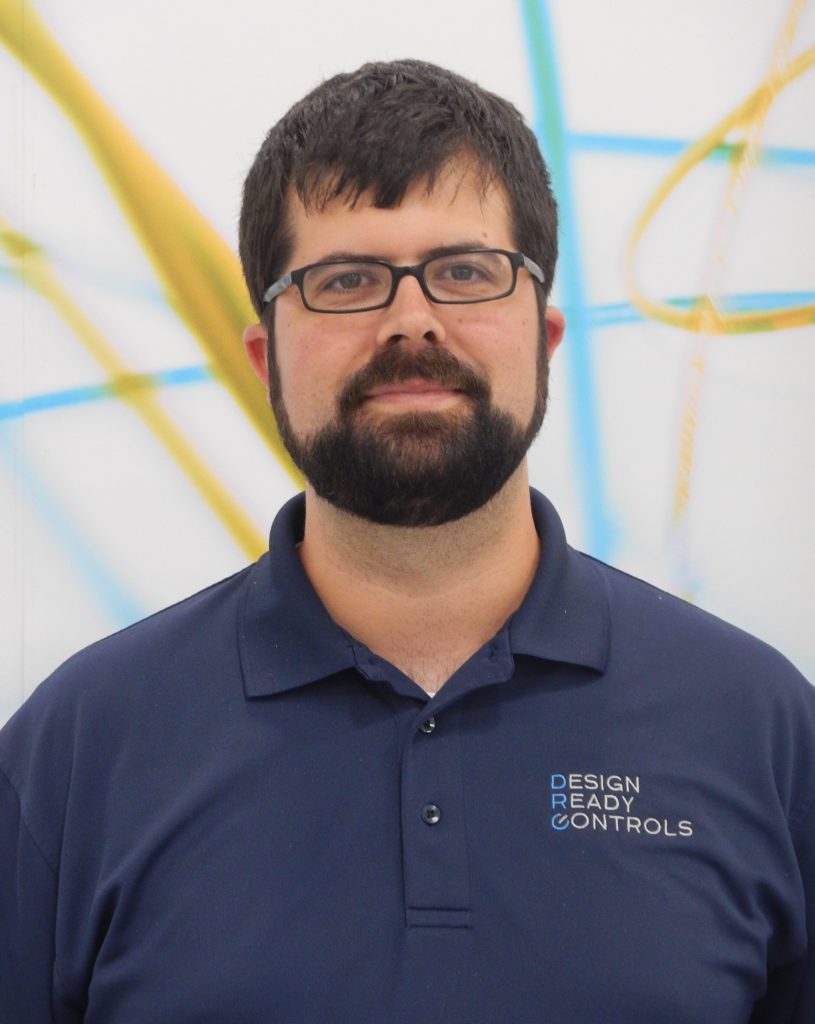 Featured Blog Post
Barcode Scanning at Design Ready Controls
March 22, 2022
Barcode Scanning: Where and Why At Design Ready Controls we use barcode scanning throughout our operations—in our warehouse, in shipping and receiving and at all workstations—to increase efficiency and reduce…
Sign Up to receive news directly to your inbox.
Follow us on your favorite social media.