Stars Align with Marketing Brand Manager
"We came to a point where our brand was worth managing." —Mitch DeJong, PhD
At Design Ready Controls, we create products for original equipment manufacturers. Our control panels and wiring products become part of their systems, and end users may never see our name. So why do we have a marketing brand manager? Here's her answer.
Definition of Brand
"When most people think of brands, they picture logos and taglines," said Amanda Gregory. "But those are just symbols. Whenever our customers and vendors interact with us, they get impressions about our people, our products, and our company. Over time, those impressions become a reputation—and that's a better definition of brand."
When Stars Align 
Gregory was first hired at Design Ready Controls as office manager. She had a degree in mass communications and a minor in marketing from Winona State, and years of experience in marketing and tradeshows. Troy Schmidtke, our CEO, and Mitchell DeJong, Ph.D., our Chief Technology Officer, recognized her talent and skills. They created the position of marketing brand manager to match her abilities to the company's needs in productive and fulfilling ways.
Asked how she became the marketing brand manager, Gregory gives a modest reply: "I don't know. Stars align, I guess." But she has clearly moved a few of those stars into place. To DeJong, the answer is much simpler. "Branding happens, whether you intentionally do it or not. We came to a point where our brand was worth managing, and created a brand manager position so it wouldn't get away from us."
Uniform Brand Experience
With her flair for organization, Gregory is comfortable creating and maintaining order in a company with more than 300 employees across sites in Minnesota, Virginia, Oregon, and Oklahoma. This has been no small feat, considering Design Ready Controls recently doubled in size and scale. "My goal was to create a uniform brand experience across all locations," she said.
She is often on the production floor, pen and notebook in hand, overseeing a new product line installation or working with the Corporate Facilities Manager to ensure the latest building improvements are on brand. She has no qualms getting into the nitty-gritty of getting things done. Of course, she is just as likely to be seen at a board meeting, flanked by executives.
Gregory has made significant brand updates, including a revamped website, expanded social media engagement, and a uniform approach to all communication.
Pulling together a diverse team of professionals, including writers, photographers, graphic designers, and outside advertising agencies, Gregory transformed the Design Ready Controls website into a contemporary, responsive site with a minimalist design, user-friendly navigation, parallax scrolling, and even drone-captured video of the headquarters—inside and out.
Big Ink Collaboration 
One of her projects, a collaboration with Big Ink display graphics, is a communication wall at the Brooklyn Park headquarters facility—a favorite tour stop for visiting guests. With 13 sections, each roughly 7 feet tall by 7 feet wide, the 100+ foot wall features customized, branded graphics and marketing materials, whiteboards for interaction, and a large screen showcasing weekly updated production metrics and welcome messaging. Sections include safety, training, human resources, current events, marketing, corporate legacy, and more. And she isn't done yet. Gregory is planning a similar project—albeit on a smaller scale—for the Richmond facility.
Matching Company Communication and Quality 
All these projects show off her skill and hard work—but she is quick to share credit and continues to ask for input. "I want feedback," she said. "Not just from management, but from employees. These results are not accomplished by one person. "A handful of people got together to make this successful. I am just the person with the word 'brand' in her title."
DeJong is clearly happy to have Gregory in that role. "We have made great control panels and wiring products since 1989, but our company communications didn't always reflect that quality," he said. "We needed someone to elevate internal and external communications, community outreach, trade show involvement, and all the marketing aspects that occur behind scenes. Amanda does all that, and with style."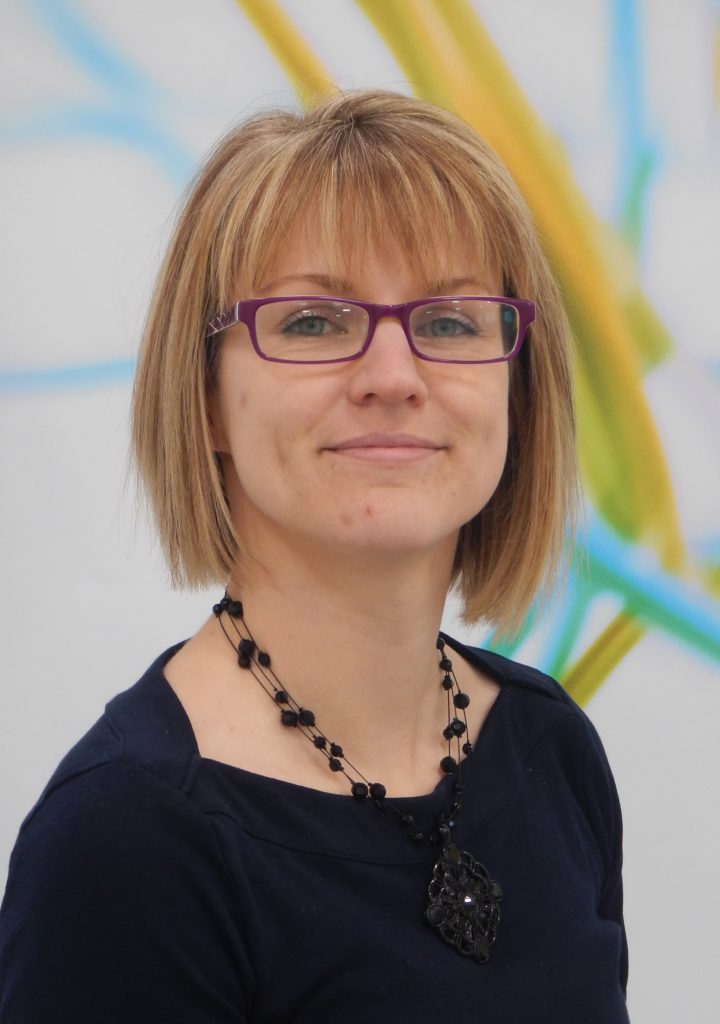 Featured Blog Post
Barcode Scanning at Design Ready Controls
March 22, 2022
Barcode Scanning: Where and Why At Design Ready Controls we use barcode scanning throughout our operations—in our warehouse, in shipping and receiving and at all workstations—to increase efficiency and reduce…
Sign Up to receive news directly to your inbox.
Follow us on your favorite social media.