Intern Spotlight: Sam Omokodhe
Every summer we cannot wait to welcome back interns into our building. Although this summer looked a lot different due to COVID-19, we are so excited to highlight each intern we had this summer! Starting with Sam Omokodhe.
Sam Omokodhe
School/Degree: Mankato State University – Electrical Engineering.
Internship: Automation and Controls Technician Intern.
Sam is originally from Nigeria and is in his senior year at Mankato State. He spent his second summer here with us switching from an Electrical Controls Engineering Intern to Automation and Controls this year. He said he learned a lot during this year, and he liked having more diversity in what he did. Sam tested more panels, worked with schematics, and built test jigs. This year he felt he did more of what a tech and engineer would do and got to design more compared to last year. During this internship he realized automation is something he wants to do for a career.
Outside of work and school Sam enjoys getting outside and being active. He likes sports such as basketball and soccer. He plays the clarinet and is learning how to play the piano.
Sam is a hard worker and has been a reliable intern. The first thing that struck me about Sam is his good communication skills, which is critical to this line of work. He has been an integral part of several projects, which span across several niches in the engineering world (Robotics, Electrical, and Mechanical). We were happy to have him again this year for his second round as a Design Ready Control intern and wish him the best in his upcoming semester.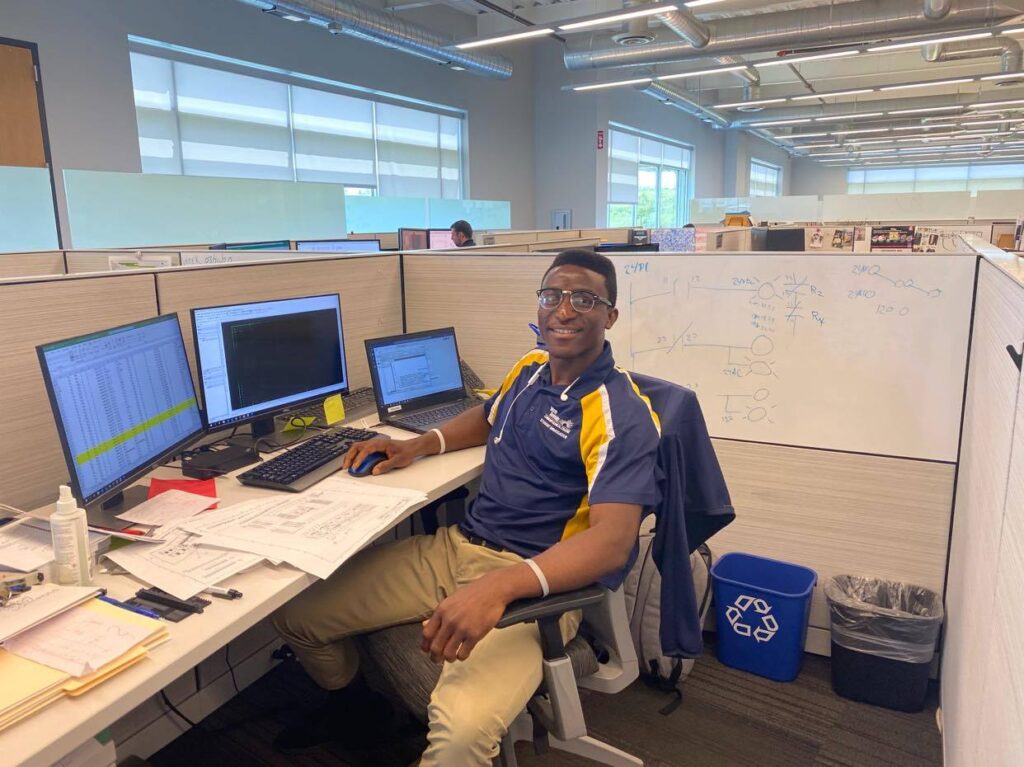 Does This Internship Change Your Thoughts on Manufacturing and Your Opinion on Manufacturing as Career: A little bit – I already had more experience but now know even more than I did. It shows you that it is critical and a good place to be at!
Highlights of the Summer Here: Being back here – I liked interning here last year. I liked the variety of the projects I got to work on this summer. Building panels by myself on the production floor and in the lab.
What Are You Looking Forward to in the Next Year: I am looking forward to graduating and finishing my bachelor's degree. Then coming back as a full-time employee if I get that opportunity!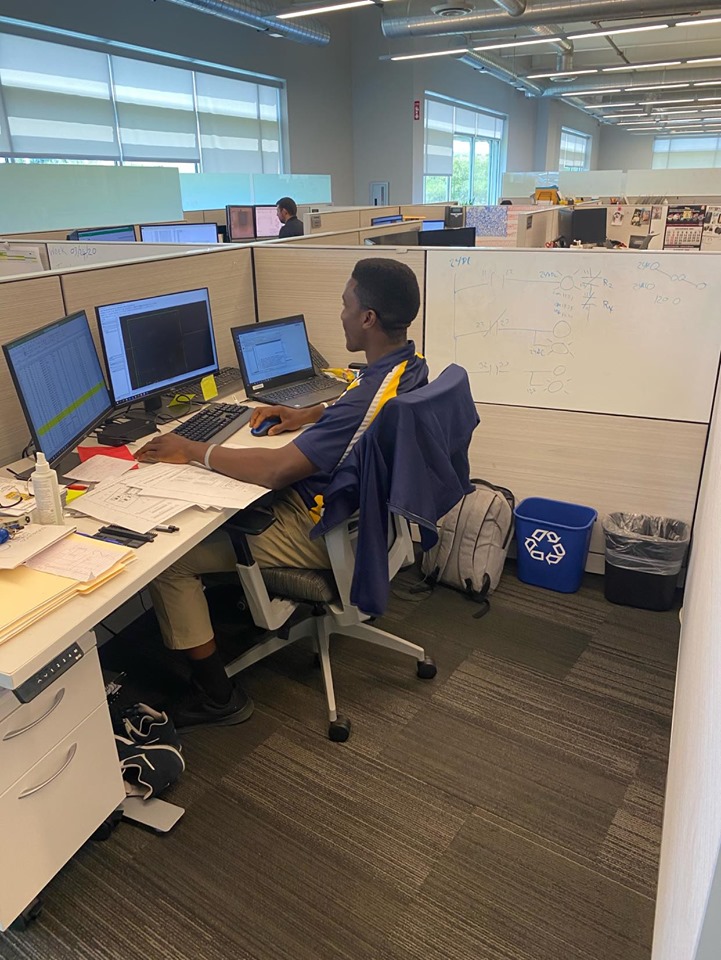 Typical Day as an Intern Here: In the morning I grab a cup of tea, then I am either working on the floor, testing panels, or building test jigs. On my breaks I like to do some stretches in the break room, go outside for lunch with Dylan – one of the other interns, then at 2:00 PM shoot some hoops outside!
Favorite Thing About Design Ready Controls: Having the equipment upstairs helps with lower back pain.
Favorite Thing About Internship: I got to do more of a variety this year.
What was it Like Having an Internship During COVID-19?: It was a lot different than last year. Not what you would expect but it is still a big opportunity to have. Helped with career path as far as where you want to go.
Key Takeaway: Being able to physically study projects by myself and figuring out all the things needed. Shows me how exciting an engineering job is! I also think my career path has really been an interesting 6 years I have good experience as far as the mechanical side and the controls side of engineering. It exposed my eyes as far where I want to go, and that I want to be automation engineer.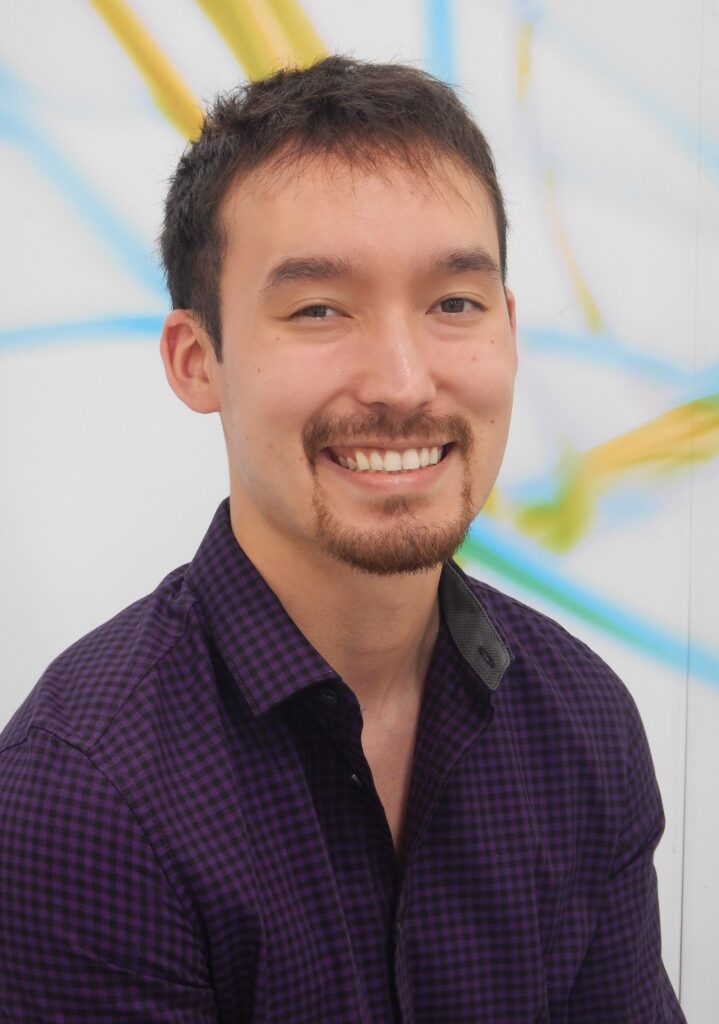 Featured Blog Post
Barcode Scanning at Design Ready Controls
March 22, 2022
Barcode Scanning: Where and Why At Design Ready Controls we use barcode scanning throughout our operations—in our warehouse, in shipping and receiving and at all workstations—to increase efficiency and reduce…
Sign Up to receive news directly to your inbox.
Follow us on your favorite social media.