Intern Spotlight: Jalen Alexander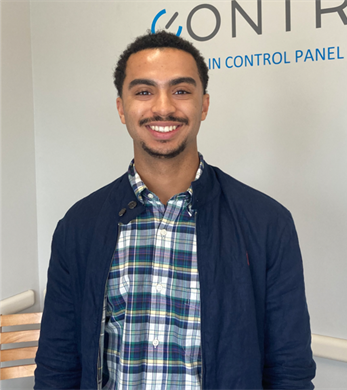 Jalen Alexander
School/Degree: Virginia Commonwealth, Information Systems
Internship: Inside Sales Intern
Jalen is from Richmond, Virginia and currently working at the Design Ready Controls Richmond, Virginia facility as an Inside Sales Intern. Jalen has one semester left prior to graduating from Virginia Commonwealth College with a degree in Information Systems. Outside of school and work, Jalen is very passionate about boxing and spends a lot of time training to be his best. On top of this, he is very intrigued by collector plate trucks and one day wants to get one for himself.
Exploring the World of Manufacturing
Jalen's summer internship experience has been very eye opening. From being relatively unfamiliar with control panels and what the manufacturing business looks like, he has now been deeply engaged in the business and learned how things work. This learning curve has been entertaining to Jalen and he has found himself to be very intrigued by the "business flow" at Design Ready Controls.
A Welcoming Work Environment
While interning with Design Ready Controls, Jalen couldn't believe how welcomed and accepted he felt as an intern. Jalen explained, "from the moment I started working with Design Ready Controls, I knew the people here cared about me and wanted the best for me. In fact, one week I had the opportunity to fly to our company's headquarters in Minnesota, which is something I never thought I would get to do as an intern."
Many Hands make Light Work
One unique observation that Jalen has noted about Design Ready Controls is that "every department thrives off of each other." This is something that Jalen noticed right away by doing various tasks with the Inside Sales team. Jalen said, "most of the summer I have been entering PO's, getting quotes, and routinely answering questions for our customers. This means I have to stay in close contact with many engineers and the production team so I have the information to correctly do my job. This just shows how interconnected the departments are." Taking this in has been great for Jalen as it has pointed out how important teamwork and collaboration is.
A Full-Circle Experience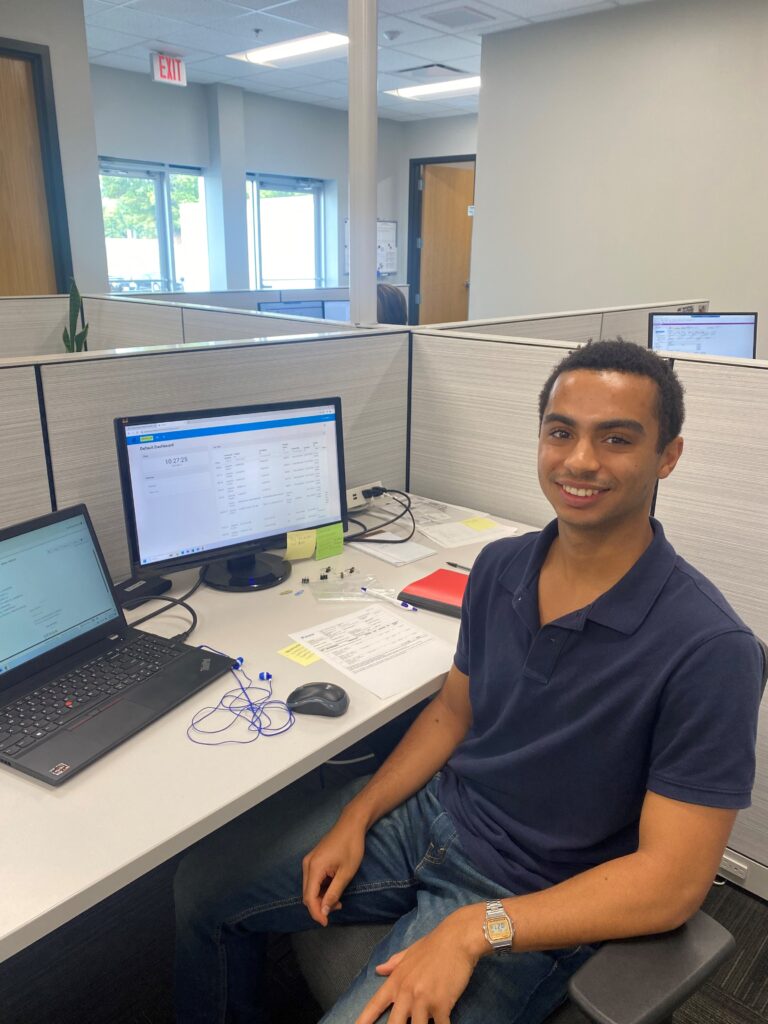 Jalen's role in Inside Sales involved entering purchase orders, but his engagement didn't stop there. He has had the amazing opportunity to help out in various departments whenever extra help was needed. From aiding engineering and quality tasks to setting up production floor workstations and even tackling IT and computer issues. Jalen's diverse experiences have provided him with a comprehensive understanding of business processes as well as a deep understanding into how Design Ready Controls operates.
Future Interest in Sales
For the longest time, Jalen has wanted to pursue a future career in sales and has great passion for technology systems. His enthusiasm for technology and sales finds resonance with his internship experience, where he has been able to work on computers, help with IT problems, communicate with clients, and input purchase orders. Jalen's summer at Design Ready Controls has not only equipped him with practical skills but has also laid the foundation for a promising future. He knows that this internship will look great on his resume and that he can take his newfound knowledge of business processes and apply it wherever he goes.
Supervisor Reflection
Jalen has been a delight to work with during his summer internship. He's a quick learner and showed a lot of imitative in wanting to learn our business at Design Ready Controls. Jalen was given many different undertakings, some outside of the Inside Sales department, and completed all of them and more. I expected Jalen to come in each day and know what had to get done. He did this with ease and was great about keeping the team updated. I believe that Jalen has an amazing future ahead of him. I hope that he is proud of what he accomplished this summer, we are!
LeAnn Deggendorf, Customer Service Manager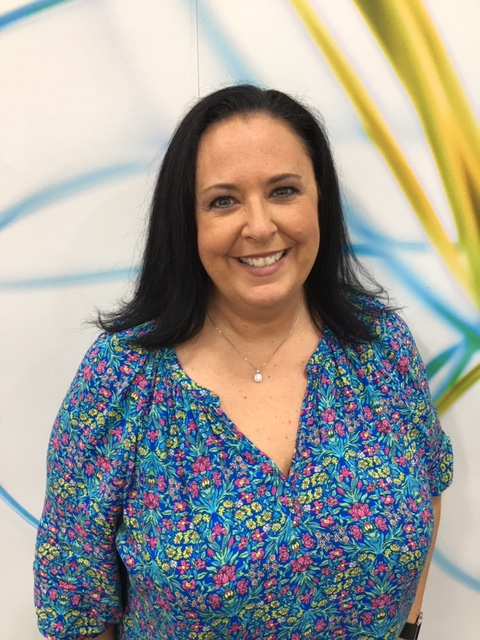 Featured Blog Post
Barcode Scanning at Design Ready Controls
March 22, 2022
Barcode Scanning: Where and Why At Design Ready Controls we use barcode scanning throughout our operations—in our warehouse, in shipping and receiving and at all workstations—to increase efficiency and reduce…
Sign Up to receive news directly to your inbox.
Follow us on your favorite social media.