Intern Spotlight: Diego Hernandez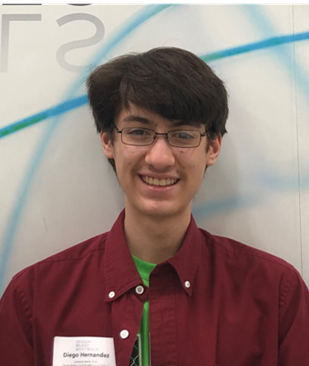 Diego Hernandez
School/Degree: Anoka Ramsey, Engineer
Internship: Manufacturing/R&D Intern
Diego is from Coon Rapids, MN and currently a senior engineering student at Anoka Ramsey Community College. Outside of school and work Diego enjoys playing video games, listening to classical music, and attending garage sales for fun with his dad.
The Highlight of Diego's Internship: Using Professional Software
Diego's internship has brought him a unique opportunity to access professional software. This has allowed him to embark on exciting projects and expand his skill set, resulting in the completion of some impressive projects that he wouldn't be able to do otherwise. Diego has always been fascinated by various forms of technology and software, so he is taking full advantage of this internship and the endless opportunities and tools available to him.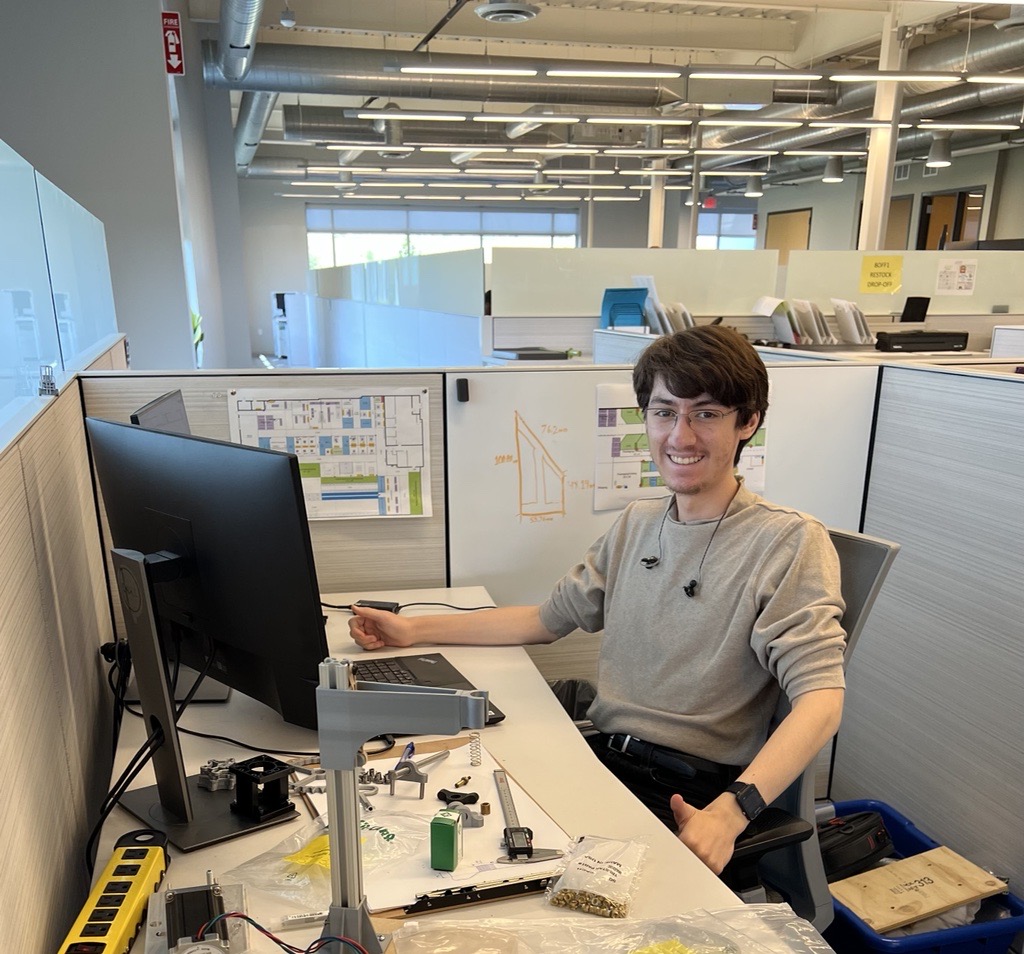 A Refreshing Work Environment
When asked about what he likes most about Design Ready Controls, Diego noted the amazing work environment that allows him to be productive, day-in-day-out. Diego said, "this is a great facility and place to work. I really appreciate the LED lighting, the refreshing colors, and simplicity of my space." Another aspect of Design Ready Controls that Diego appreciates is the people he works with. He spoke very highly of his coworkers and how he feels connected with the manufacturing team.
Being Resourceful
Diego's internship has taught him a crucial lesson: harness available resources to enhance problem-solving capabilities and aid in his problem-solving abilities. There are many times in his day-to-day work where he encounters small problems while using company software, and more often than not, another engineer has been in that situation also, Google can also be a great help.
Favorite Projects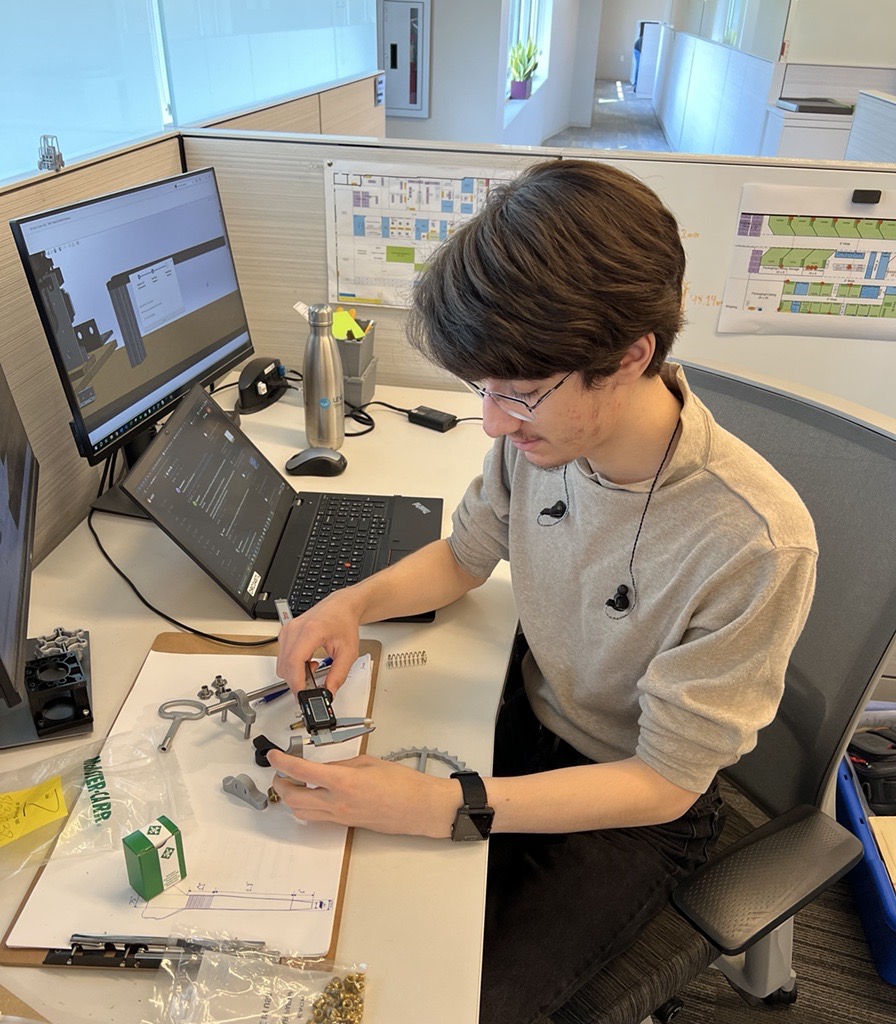 Diego has worked on many projects this summer, but his favorite project was working on an automated din rail cutter project that he received from Minnesota State University, Mankato to fix. Diego explained, "I was given the opportunity to work with an automated din rail cutter and my job was to figure out a way to reduce the number of din rail stations on the floor by standardizing din rail cuts and pre-processing them to kit with jobs." Diego mentioned that he appreciated working on this project because it allowed him to hone in on his 3D modeling skills further – more than any project before.
Preparing for the Future
Diego's internship has greatly improved his engineering skills as well as clarified what he wants to do with his future. He has gained valuable experience in computer-aided design, enhanced his design process knowledge, and acquired hands-on experience with cutting edge software. As Diego looks ahead, he envisions a career that aligns with his passion for mechanical engineering and design.
Supervisor Reflection
Diego Hernandez, our Manufacturing Engineering Intern, has made significant impacts to the department in his two years with us. He is a dedicated and innovative student who has consistently gone above and beyond to ensure quality in his work and speed in his deliverables.

Some of his most notable recent accomplishments:
Getting the engraving machine from Richmond up and running. This was a complex project, and Diego accomplished it through innovation and collaboration with the Manufacturing Engineering and IT teams.
Automating the shadow board process. 5S is a large focus for our manufacturing teams – across all facilities. Diego saw an area of opportunity in how we update and create new shadow boards for all workstations. Today, each shadow board is built in record time and has a uniform and consistent scale.
Designing a new material handling and processing system. Diego is currently working on a complex material handling and processing design. It is very common to see him collaborating with the other engineers asking for their inputs. I look forward to seeing the end results of the innovation and team collaboration.
Diego is a quick learner and is always willing to take on new challenges. He is a valuable asset to our team and we are excited to see what he accomplishes in the future.
Mark Fujitake, Manufacturing and Automation Engineering Manager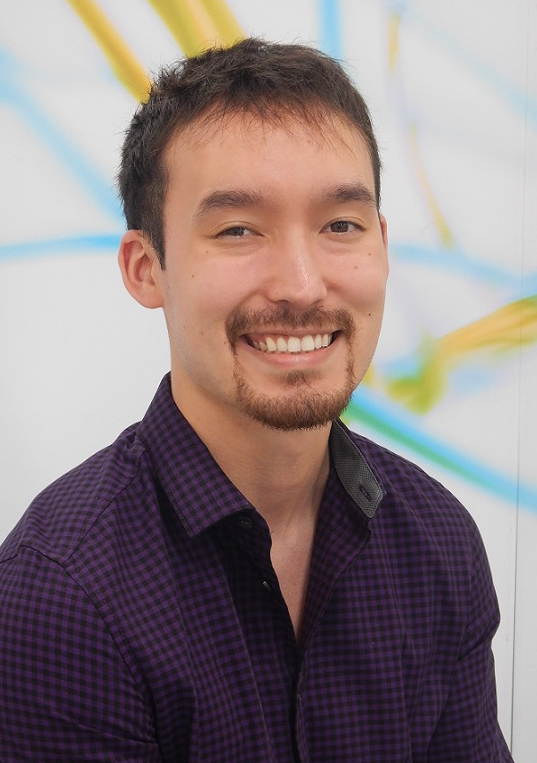 Featured Blog Post
Barcode Scanning at Design Ready Controls
March 22, 2022
Barcode Scanning: Where and Why At Design Ready Controls we use barcode scanning throughout our operations—in our warehouse, in shipping and receiving and at all workstations—to increase efficiency and reduce…
Sign Up to receive news directly to your inbox.
Follow us on your favorite social media.