Saving More Than Just Paper
Our Automated Manufacturing Expert (AME®) software was originally intended to reduce the volume of printed material required for building control panels. This exclusive software, conceived and created by our Research and Development team, has since transformed our entire production process. In its simplest form, AME is a digital, paperless system for delivering manufacturing documents and information for each control panel build through the production process. It was first launched in 2012 at our Minnesota production facility, and was eventually implemented at all our plants. Our R&D team continues to find ways for AME to drive innovation at our company, and I am proud to work on this initiative.
Before AME
Before we launched AME, each panel required a packet of printed information that included a bill of materials, wire report, schematic, quality control sheet, and other technical information. This documentation could be anywhere from 12 to 30 pieces of paper for each job. In-process change requests, special instructions, and engineering special requests added still more pages. Switching to AME immediately put the most updated versions of documents in front of employees, and reduced our printed production paper volume by more than half. It reduced our environmental impact, reduced document preparation time, reduced printing costs, and reduced the need to replace outdated or missing paperwork.
Using AME
Since its launch, AME has successfully done what it was intended to do: reduce or eliminate the paper required for each job. This improves our overall quality, speed to market, and cost effectiveness. Having the newest, most updated versions of each document available instantly, without manually uploading or updating information from the resolution log, is a significant improvement.
More than 200,000 production jobs have been launched through AME, with considerable impact on our productivity and environmental performance.
As a team member, I helped develop a notification system within AME that puts the most important information in front of production workers in a way that can't be missed. These real-time job notifications include special instructions, engineering requests, resolution logs, and any other critical information that needs to be seen by employees. If an issue is reported, the engineer on that product line receives a notification within AME and through system-generated email. Engineers can reply to the message, and that notification instantly pops up for anyone working on the job. This new communication method helped us reduce response time between production and engineering, closing the feedback loop. The better the communication process, the better quality product we can manufacture in a more competitive way.
AME and Quality Control 
We also added a quality control checklist for precision tracking. With the QC sheet directly inside AME, we eliminated the need to print QC sheets and distribute them by hand. Using a digital QC sheet, documents aren't lost or damaged. More important, the documents can be changed as necessary—and those changes can be tracked. Additional information is recorded automatically, like who made what changes and when. The data and history are stored and tracked for future use in process improvement.
AME is a Success 
AME has been successful since day one, and we have continuously improved its design and pushed its evolution. Having seen it up close as a Research and Development team member, I think AME can do even more for us. For example, significant updates have included DocVu and Reports View, AME Charts for data tracking, and APE® Cam for photo capture features. Each of these has helped improve quality and efficiencies through automation. AME is one of the most significant ways Design Ready Controls differs from other control panel manufacturers, and I think its evolution will continue to drive data-backed innovation.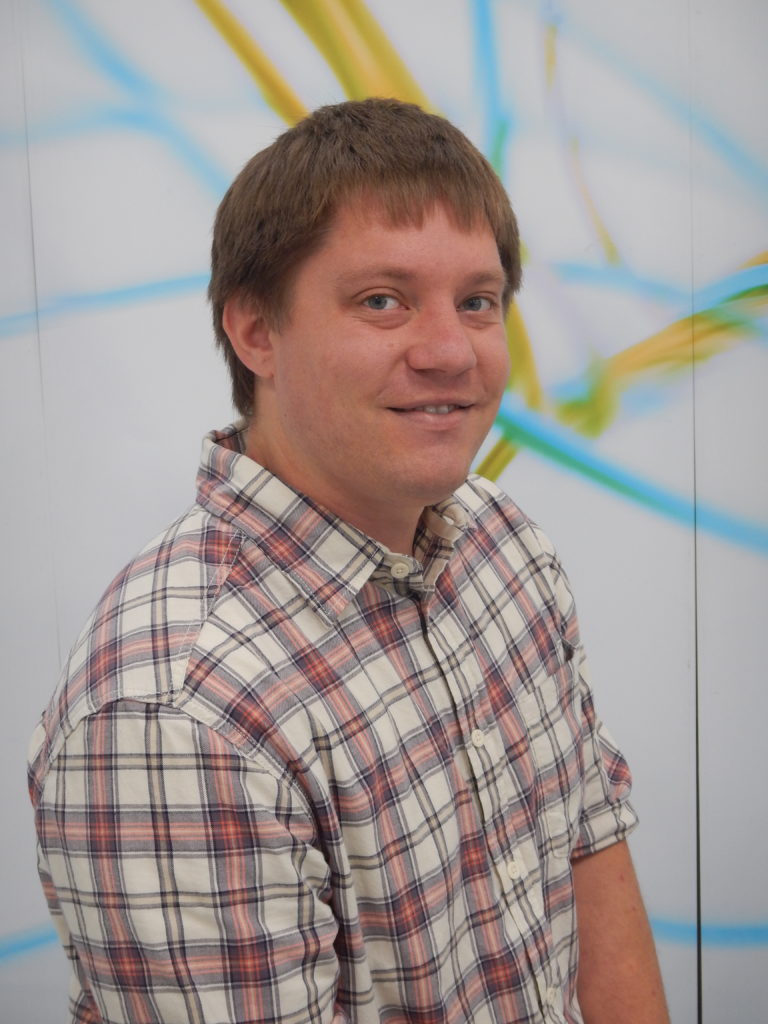 Featured Blog Post
Barcode Scanning at Design Ready Controls
March 22, 2022
Barcode Scanning: Where and Why At Design Ready Controls we use barcode scanning throughout our operations—in our warehouse, in shipping and receiving and at all workstations—to increase efficiency and reduce…
Sign Up to receive news directly to your inbox.
Follow us on your favorite social media.