Earn and Learn
What It Is
Earn and learn is when someone is getting education through a company or a post-secondary facility while also working. The person is usually going to school to further their job skills or pursue career advancement.
The biggest difference between earn and learn and the traditional model of finishing school before taking a job is how the education is paid for. Earn and learn makes education more affordable for the student. In turn, the student often recognizes the value of the opportunity and is more committed to both work and school. I believe the manufacturing industry makes a perfect match for earn and learn candidates. We have seen our earn and learn participants become much more focused and self-driven. Those are the kinds of employees any company would want.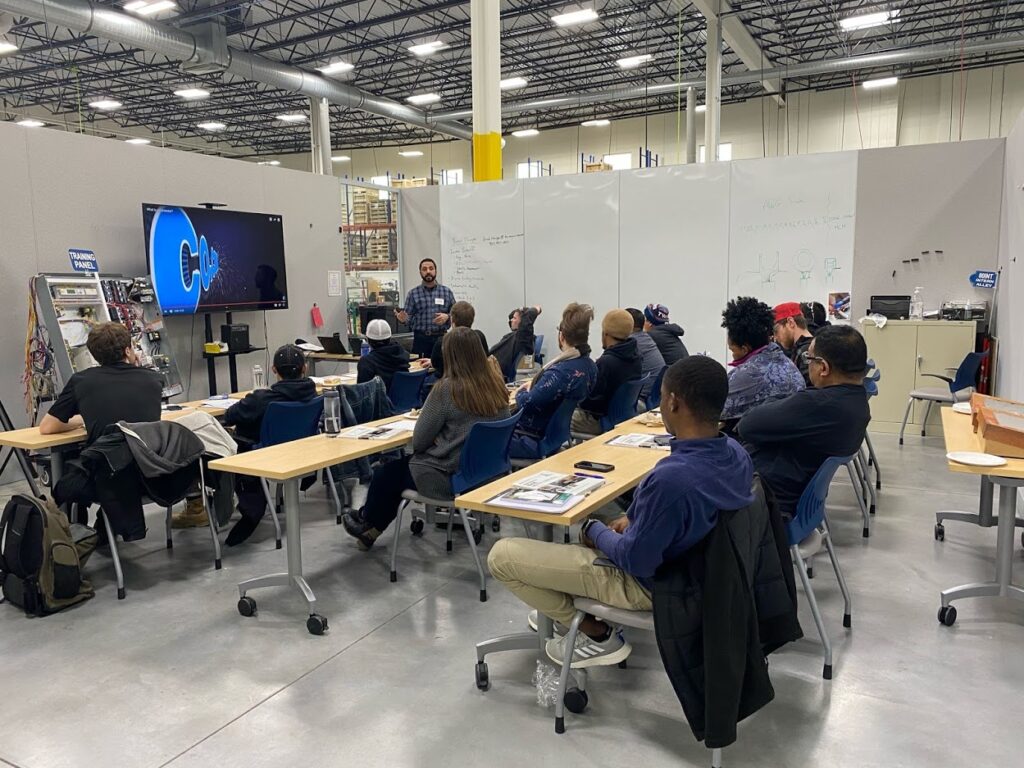 Earn and Learn Benefits
In our industry, employees benefit from gaining more skills, creating opportunities to be more efficient, do more and bring more value to themselves and the organization. Earn and learn is about developing skills; and for skills that cannot be learned on the job, finding out how and where to gain them. A company that commits to an earn and learn program will develop its own advanced workforce, which provides upward mobility for employees, increases productivity, raises morale and reduces attrition.
Earn and learn fits our culture of constant learning, and feedback from participating employees has been great. They say the experience is easier and more relevant than just going to school. As they learn something in the classroom, they can apply it in their day-to-day responsibilities, making it easier to comprehend and remember. It truly connects the learning to the work.
Customized Programs
We have excellent post-secondary schools near our facilities, but none of them offer training specific to our industry. No one can say "I'm going to school to be a panel builder." We have partnered with local tech colleges to create programs with pathways and careers for our employees to provide the education and skills that best fit their jobs and our needs—all without employees having to take on any debt.
Results to Date
Our partner schools include Hennepin Technical College, Mankato State, Bemidji, and Summit Academy OIC in Minnesota. We have supported 56 employee students. Five employees have earned master's degrees and 25 are in progress toward their master's, bachelor's, or associate's degrees. There have been 18 employee promotions, and 38 employees completed on-site classes.
Success Factors
For these programs to succeed, companies must be committed to their employees and find educational partnerships that will help them increase job skills and plan their career paths. At Design Ready Controls in Brooklyn Park, Minnesota, we provide on-site classes from Hennepin Technical College (HTC); at our facility in Virginia, we provide classes through The Manufacturing Skills Institute through the Virginia Manufacturers Association. We are currently working on partnerships with technical schools in Oklahoma City and hope to have something in place soon.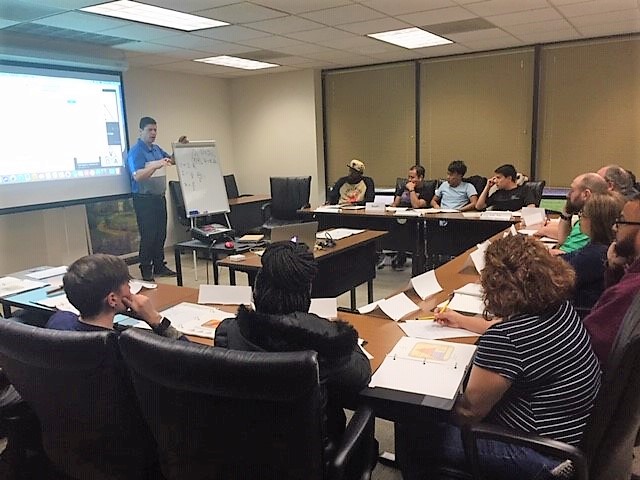 Our organization sees potential for earn and learn throughout the company—from employees just starting their career in manufacturing to those with more advanced degrees, skills and titles. We are committed to additional education and the outside learning process to gain the skills needed regardless of the level and experience.
These programs do involve a few challenges, such as balancing work and school schedules. Employees who participate need flexibility and support from their supervisors and fellow team members. And without commitment and partnership from management and the executive team, an earn and learn initiative will not work well.
Earn and learn is not easy; every participant has to put in a lot of work. We require students to do well in each class to continue with the program and have different parameters and expectations set up at the very beginning. Each employee must continue to meet the parameters and expectations to get the education or training paid for.
Our Motivations
We started an earn and learn program at Design Ready Controls because of the labor market but also wanted to provide our current employees with the opportunity to further their careers within the company by increasing their skills. We worked with our local state and education partners and discussed the need to develop a program that works well for our employees, our company and the colleges. We found there is passion behind school and work with employees who are earning and learning, and we've seen it create positive engagement and complement our company culture.
Start Your Own
We launched our program in 2015 and have developed it further each year. My advice is to just start somewhere and let it evolve! You should have a basic plan in place of what you are going to do, and your conversations and connections with educational partners will help the program grow and evolve.

In Minnesota we participate in the MN Pipeline Grant and have a similar training grant in Virginia. Each state has different resources to use; find the ones available to you and make sure they are at the base of your earn and learn program. Most states have grants for any size and type of company. Just start researching what your state has to offer and go from there.
If you don't have an earn and learn program, you're missing out. They take time to create, so be patient but persistent. I suggest you ask other local manufacturing companies what they are doing as you start your framework. The program will not take shape or bring results overnight, but it will improve with time and effort—and so will your company.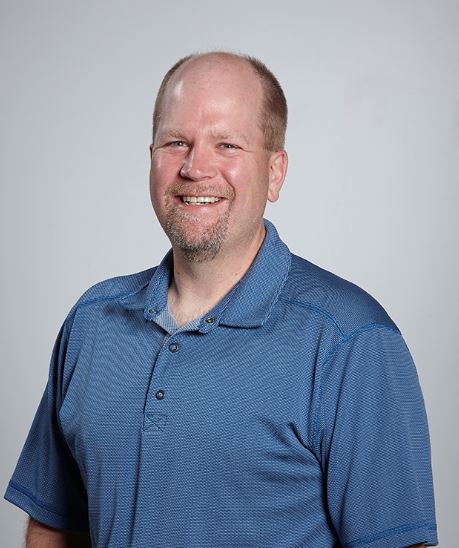 Featured Blog Post
Barcode Scanning at Design Ready Controls
March 22, 2022
Barcode Scanning: Where and Why At Design Ready Controls we use barcode scanning throughout our operations—in our warehouse, in shipping and receiving and at all workstations—to increase efficiency and reduce…
Sign Up to receive news directly to your inbox.
Follow us on your favorite social media.