Consider a Career in Manufacturing
Minnesota manufacturers are experiencing a worker shortage. More than 10,100 job vacancies in manufacturing were reported in fourth quarter 2017, according to the Minnesota Job Vacancy Survey. That number represents the most fourth quarter vacancies recorded since the survey was launched in 2001.
Manufacturing is the state's second largest-employing industry sector and, overall, accounts for more than one-in-10 jobs in Minnesota.
"Provided with the right training, newly hired and incumbent workers with little or no experience have launched successful careers in manufacturing," said Shym Cook, who manages Minnesota WorkForce Centers in Blaine and Brooklyn Park, Minn. "Employers are experiencing difficulties filling vacancies and are offering good benefits and paid training to retain and hire more workers. It's a great time for career seekers to explore a career in manufacturing."
The Minnesota Department of Employment and Economic Development (DEED) and Minnesota WorkForce Centers hold hiring events for networking and matching career seekers with employers in the manufacturing, health care and other industries.
Employers Offer Training to Workers with State Support
State programs that help employers provide quality training and education for their workers include the Minnesota PIPELINE (Private Investment, Public Education, Labor and Industry Experience) Program, Minnesota Apprenticeship Initiative, Registered Apprenticeship Program and Minnesota Job Skills Partnership (MJSP).
Newly hired and incumbent workers can receive instruction paired with on-the-job training from employers who participate in the Minnesota PIPELINE Program, which supports employers in developing dual-training opportunities. The program assists employers in certain key industries including advanced manufacturing.
The program has supported more than 120 programs in their development and impacted 1,033 workers across 67 employers, according to the Minnesota Department of Labor and Industry.
PIPELINE Program Supports Worker Training Partnership
Design Ready Controls  and Hennepin Technical College are partners in a Minnesota PIPELINE  project that will provide workers with extensive training at the company in electricity, electronics and automation controls.
"Manufacturing careers are no longer the entry-level, manual labor of years ago," said Mitchell DeJong, Ph.D. and chief technology officer at the company, which manufactures control panels and wiring products. "People need the right skills to succeed, and Design Ready Controls is passionate about helping its employees obtain great careers."
Participating workers will receive a combination of classroom and hands-on instruction. The courses will mirror the instruction that college students receive on campus, but in the company's own manufacturing facility. Training will be included using the company's equipment.
"We can give workers real-world experience and ensure that the theoretical knowledge is applied," explained Nairobi Abrams, chief advancement and communications officer at Hennepin Technical College.
Minnesota Apprenticeship Programs
The Minnesota Apprenticeship Initiative helps participating employers provide training and retain and recruit workers using the learn-as-you-earn model. Building on success in construction trades, the initiative is expanding to other industries including advanced manufacturing.
The Minnesota registered apprenticeship system ensures that apprentices enter quality careers where they can earn a nationally recognized industry credential from training offered by participating employers. There are nearly 11,500 Minnesotans pursuing the completion of their apprenticeships. Read about the benefits of apprenticeships here or view a CareerOneStop blog post.
Minnesota Job Skills Partnership (MJSP)
MJSP works with manufacturers, other businesses and educational institutions to train or retrain workers, expand work opportunities and keep high-quality jobs in the state. In July 2018, DEED awarded workforce development grants totaling $2.7 million under MJSP to train 4,402 workers.
A Career Path to Success – Mark Fujitake
Landing a manufacturing job can be the first step on a rewarding career path.
Take Mark Fujitake, an employee at Design Ready Controls in Brooklyn Park, Minn. The company hired him for a position in the lean department on the factory floor. And since then he has been promoted three times, currently serving as an electrical controls tech.
The company provided financial support for his education as well as flexible hours to accommodate his class schedule. "The company emphasizes education," Fujitake said. And that has translated to career advancement – from lean department worker to control panel tester, and his current position in the engineering department.
"While I came to the company without experience in manufacturing, my skills, such as customer service and communication, transferred well," he said.
Initially, Fujitake studied for a career as a microbiologist, but after discovering microbiology wasn't his passion, he dabbled in graphic design, IT and customer service jobs. However, none of these seemed like the right career for him.
Fujitake, then a college student pursuing an associate degree and Electrical Testing Technicians certification, joined Design Ready Controls in the lean department. There he had a variety of duties – everything from laying tape on the factory floor to finding ways to eliminate waste, improve safety and develop efficiencies. "My job was to make workers' jobs easier," Fujitake explained.
Part of his success has been due to the financial support he receives for his education. He earned an associate degree in electronics engineering technology and has nearly finished his bachelor's degree in engineering. His education will allow him to be promoted to an engineering position.
"There are no barriers at this company," Fujitake said. "I can advance in the engineering department as long as I fulfill my educational requirement."
Minnesota Manufacturing Recognition
Minnesota kicks off Minnesota Manufacturing Week on Oct. 1. Communities, local and regional Chambers of Commerce, trade associations and companies are encouraged to mark Minnesota Manufacturing Week with special events such as tours, highlighting the industry's economic importance. Other activities recognizing the industry will take place during the rest of October as part of Minnesota Manufacturing Month.
Next Steps  
These are a sampling of programs for training workers in manufacturing or encouraging career seekers to learn more. Schools, colleges, manufacturing groups and other associations sponsor activities and programs for career seekers as well.
Ready to check out job posts?  Search for manufacturing jobs with MinnesotaWorks.net, the state's largest job bank.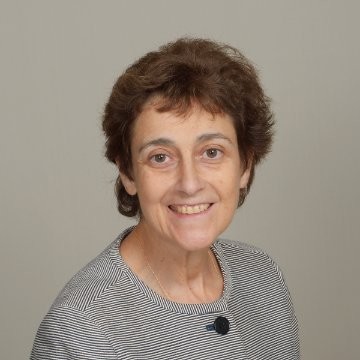 Featured Blog Post
Barcode Scanning at Design Ready Controls
March 22, 2022
Barcode Scanning: Where and Why At Design Ready Controls we use barcode scanning throughout our operations—in our warehouse, in shipping and receiving and at all workstations—to increase efficiency and reduce…
Sign Up to receive news directly to your inbox.
Follow us on your favorite social media.