Automated Wire Harness Testing Upgraded with the Cirris Systems CH2
We have a testing board at Design Ready Controls called AWESOME. It has been around just long enough that no one can remember what its initials stand for. Automated Wiring Electrical System for Obliterating Meticulous Errors? Something like that. It was built by one of our engineers several years ago, and is one of the steps we've taken toward automating our wire harness testing procedures.
In its simplest function, the AWESOME board performs point-to-point continuity checks on wire harnesses. The operator plugs a harness into the board, scans in a job file, and runs a test sequence unique to the job. The board tests the on or off state to determine whether all specified wires are present. It allows us to combine assembly and testing processes, which improves both product quality and productivity.
Because the AWESOME board is one of a kind, it has some limitations: It uses its own separate logic—a sort of home-brew software—and not a standardized software format. To expand our automated testing capabilities, we needed a tester with standardized software and enough flexibility to test high variability products. The Cirris Systems CH2 tester fits our needs for flexibility and ease of use.
The CH2 is a learning device. We can take an error-free harness and patch it in to the testing platform; the system sets it as the standard for testing other harnesses. That gets rid of the need to manually set each value, and eliminates programming errors.
While the AWESOME board reads all continuity as acceptable, the Cirris tester can detect the presence of a resistor or diode. After we set a resistance threshold on the CH2, any plug connection outside that value will set off an error alert. Specific trigger voltages can be set to turn on smaller pieces of equipment or a relay built into a harness. It also features high potential (hipot) testing to check for voltage leakage from a wire.
The Cirris CH2 has potential of working with the EPLAN software we use. With EPLAN, we can create testing program outputs for the Cirris platform to define testing values and output the test file so it's available when we release the job. Because Cirris software is standardized and open-ended, EPLAN could even generate project files for our high volume, high variability manufacturing.
The Cirris tester is also capable of guided assembly. Operators would be shown simple, step-by-step prompts with visible and audible signals, such as a tone sound each time a connection is made, a blinking green light to indicate the next two points to be terminated, or a blinking red light to indicate an incorrect connection.
The CH2 brings our automated wire harness testing to levels we could only imagine before. We're excited to see what else we can do with it.
Ultimately, we hope to test panels with this system. When I initially saw what it could do, I imagined a server rack in each test bay that would let us pull in a panel and patch in an adapter—one unified testing platform that could reduce the work of an electrical engineer who otherwise has to design separate automated testing units.
As automation advances, manufacturing becomes more lean and efficient. We always look for better ways to do our jobs, and we're open to ideas from anywhere. We make or find something that works well—then we do it again. The AWESOME board has been successful, and we see even greater potential for the Cirris CH2. Success is never static. Neither are we. We get back to work and do more.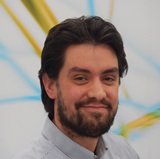 Featured Blog Post
Barcode Scanning at Design Ready Controls
March 22, 2022
Barcode Scanning: Where and Why At Design Ready Controls we use barcode scanning throughout our operations—in our warehouse, in shipping and receiving and at all workstations—to increase efficiency and reduce…
Sign Up to receive news directly to your inbox.
Follow us on your favorite social media.