Automation Advances Modern Manufacturing: Komax Zeta 633L and 656
Design Ready Controls first purchased a Komax Zeta wire harness crimping machine in 2014, enhancing our capabilities and differentiating us from other advanced manufacturers in the industry. It plays an integral role in our continuous efforts to maximize efficiency and quality.
Komax machines are typically used to mass-produce large volumes of a static, unchanging harnesses, such as those commonly produced in the automotive industry. Hundreds or even thousands of identical products are created each day. We use our Komax differently. The bulk of our jobs are mass-customized, with high variability. Most control panels produced at Design Ready Controls are unique. Each wire inside is unique in terms of length, gage, color, terminations and label. The panels are unique in size and power, as customers seldom order more than one with the exactly same configuration. Yet we still produce high volumes of high variation products—a hundred or more jobs each day all with unique wires and harnesses—customized to meet specific customer requirements.
APE® and AME®
Through our exclusive Automated Panel Expert (APE®) system, we've streamlined the data gathering process that feeds our Komax. APE produces all necessary electrical submittal packages including as-built schematics, CAD layout drawings, and bills of materials. From there, APE produces all the manufacturing reports needed to build each custom control panel. That engineering data is distributed via our Automated Manufacturing Expert (AME®) to production and our state-of-the-art equipment, including the Komax.
Our model Komax is the Zeta 633 L with the 656 block loader extension. With six presses and six unique terminals per job, we can cut, strip, crimp, and print up to 36 wires at once. The Komax produces exactly what operators need, when they need it. As wires come off the machine, they are cut to length, sorted, and bundled, with relevant information printed on the wire insulation. No labeling, no extra steps or labor necessary.
The utility of this model has impressed Lead Machine Operator, Dennis, who has more than three years of experience working with the machine. When asked his opinion of the Komax, he responded without a pause: "It slices, it dices, the only thing it doesn't do is cook! Seriously, though, this is what's so neat about the Komax: other machines run one wire at a time, but the Komax can run a whole file of wires, different ones each time. It doesn't matter what color or what type of wire it is, if it's loaded in the machine, the Komax will run it and finish up the job."
Komax Efficiency and Quality
This flexibility enhances production efficiency as well as product quality. Each wire is cut to exact length, stripped, terminated, and crimped consistently every time. The machine even uses crimp force analysis to check crimps for quality. Bad crimps are automatically rejected and removed; only good crimps leave the machine.
When a new wire is cut, we measure it by hand for accuracy and record that measurement in our software. The Komax machine performs a verification process, testing the results to confirm accuracy. Using a built-in caliper tool, the machine also checks every new terminal it crimps. Control software helps safeguard against errors and ensure consistent quality.
Automation
To further automate our processes, we run software reports. When we release a wire job, the files become available immediately through AME. Operators scan a barcode to load the appropriate Komax files for production; this eliminates hand-typing, searching through stacks of paper documents, and digging through wire bins—and minimizes the risk of errors.
Automation also helps improve production efficiency down the line. Within each job, wires can be bundled by certain criteria, such as gauge or color or location on a panel. For example, if a panel is deep, the production crew will want to route the back wires first. Engineers can easily reconfigure how they want the wires produced and bundled, then update them instantly through AME.
Preventative Maintenance
Because we process about 2,000 miles of wire and more than 600,000 crimps per year, the Komax machine is essential to our production. Every year, Komax technicians perform scheduled maintenance, overhaul the presses, clean and inspect major systems, and calibrate all the press forces. We also perform daily, weekly and monthly internal maintenance. To check the belts, we pluck them like guitar strings and use a frequency analyzer to measure their tension. These preventive maintenance actions keep Komax running smoothly through three shifts almost every day of the year.
Komax as the Cornerstone
Our Komax machine has become a cornerstone of our process control efforts. Design Ready Controls will continue the push for advanced automation, helping us achieve both the efficiencies and quality of mass production.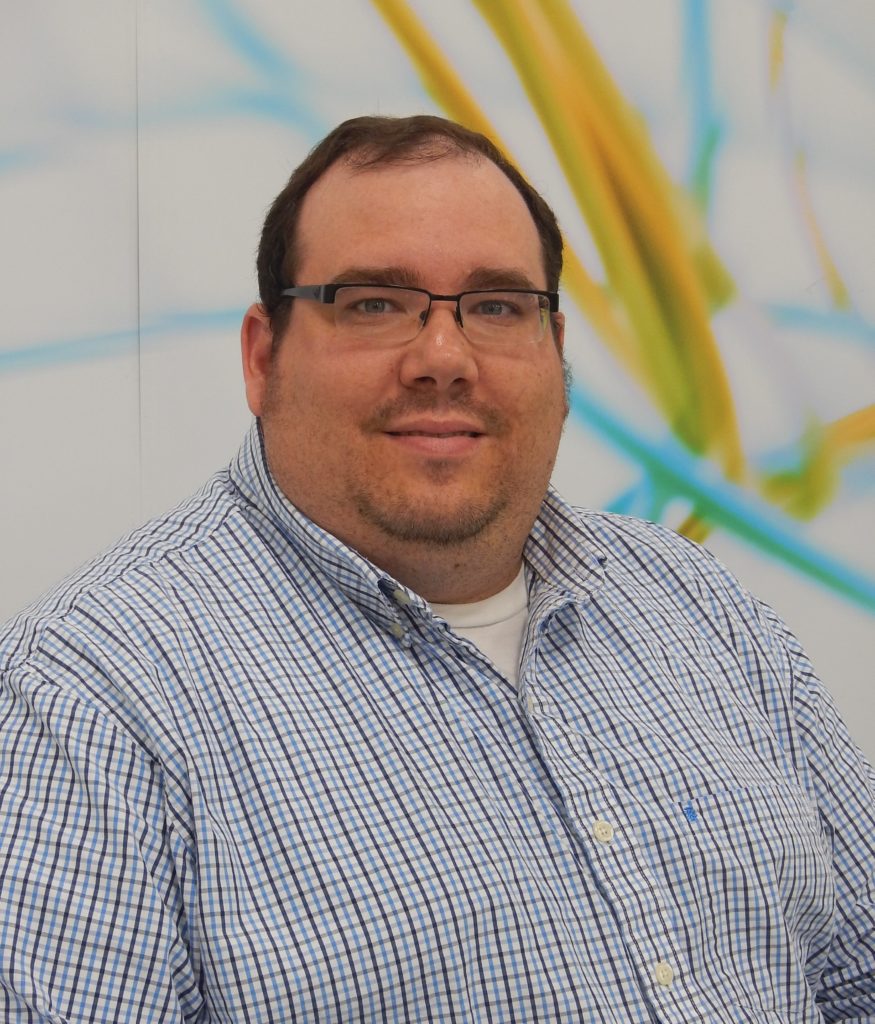 Featured Blog Post
Barcode Scanning at Design Ready Controls
March 22, 2022
Barcode Scanning: Where and Why At Design Ready Controls we use barcode scanning throughout our operations—in our warehouse, in shipping and receiving and at all workstations—to increase efficiency and reduce…
Sign Up to receive news directly to your inbox.
Follow us on your favorite social media.